ISIS declares war on Shias on Arabian Peninsula – monitoring group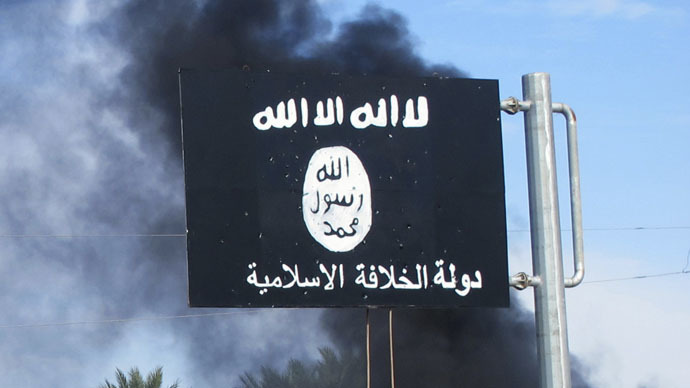 The Saudi division of the Islamic State jihadist group has called on jihadist supporters to clear the Arabian Peninsula of Shia Muslims in an audio recording, according to a US-based monitoring group.
In the 13-minute recording a representative of IS (Islamic State, formerly ISIS/ISIL) militant group's division in Najd Province, a region in the central Arabian Peninsula, urged supporters to declare war on "enemies of Islam, especially Shiites" on the peninsula's territory, SITE monitoring group reported on Friday.

The man called Shias "disbelievers and apostates" urging followers to "purify the land" of them. The speaker also made reference to the suicide bombing on May 22 in the town of al-Qadeeh, Qatif province in the east of the country on a Shiite mosque. As the result of the bombing 21 people died and more than 50 were wounded.

The Shia minority in Saudi Arabia has long complained of discrimination by the Sunni majority. The attack in al-Qadeeh was the first to target Shia Muslims in Saudi Arabia since November, when a gunman killed at least eight people.
READ MORE:21 dead after suicide bomber strikes Shiite mosque in S. Arabia, ISIS claims responsibility
In the recording the IS supporters urged young Saudis to fend off the "Shiite threat" and criticized the kingdom's current government and King Salman for failing to protect the Sunni majority. Earlier in May IS leader Abu Bakr al-Baghdadi dismissed Saudi Arabia's ruling family accusing it of supporting enemies such as the West and Israel.

On Sunday, King Salman vowed to track down and punish those responsible for a suicide bombing at the Shia mosque despite increasing tensions between Sunnis and Shias in the region. Saudi Arabia is leading the military campaign against Houthis in neighboring Yemen allied to Shia power Iran.

The Kingdom is also is part of an international coalition carrying out air strikes on IS positions in Iraq and Syria. The jihadists have vowed to carry out revenge attacks.
You can share this story on social media: