Denmark's military to probe its own alleged Iraq war violations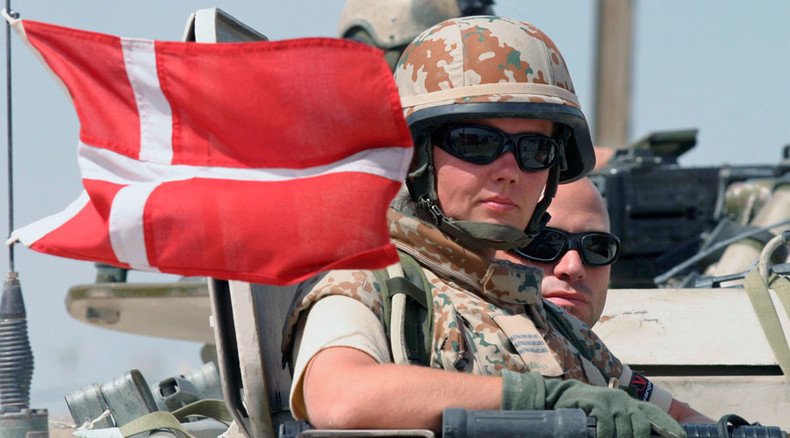 Denmark says it will investigate its troops' alleged human rights violations after local media reported that Danish troops handed over Iraqi war prisoners to the new government in Baghdad despite them being at risk of death penalty.
The Military Prosecution Service (FAUK) said in a statement on Friday that it had launched an investigation into potential criminal offenses committed by Danish troops in the Iraqi invasion in 2003 and 2004.
A series of local media reports published on Thursday and Wednesday raised the question "whether Denmark and its deployed soldiers acted in accordance with international standards and obligations in the handling of captured Iraqis and war prisoners," the statement said. It added that the FAUK is now "obliged" to launch a probe into the allegations.
On Thursday Politiken, a Danish newspaper, published a report saying that the Denmark's military handed over at least 12 Iraqi prisoners of war to local authorities after Iraq had reintroduced the death penalty in mid-June 2004.

The report was based on a document that the newspaper obtained from the Taskforce Iraq, a predecessor to the Iraq Commission, which focused on events leading up to the war. It has recently been shut down by the Iraqi government.

"Human rights laws, the UN and European, clearly say that we are committed not to transfer detainees to another country if there is a risk of death penalty for them," senior scientist Peter Vedel Kessing, Department of Human Rights, told Politiken.

Denmark is a signatory to both the UN Convention on Human Rights and the European Convention on Human Rights, he pointed out.
The document also said that about 500 prisoners had been detained by Denmark's military while 260 had been handed over to Iraqi authorities with 55 more having been transferred to British forces. However, the report said that Denmark had violated the Geneva Convention because it hadn't registered the prisoners they handed over to local authorities, nor had they obtained any documents confirming the transfer. According to the Taskforce Iraq, only 43 of the 500 prisoner transfers had been recorded.

"One begins to imagine the worst – as we know what problems there have been in terms of the prisoners of war issue – that someone in the military has attempted to cover up things that they did not want revealed. It's a very unpleasant thought, and therefore it is also catastrophic that the [Iraq] Commission has been shut down," Denmark's former foreign minister and Socialist People's Party MP Holger K. Nielsen told Politiken.

"It looks like we have been in breach of our obligations under the Fourth Geneva Convention. We did not do enough to ascertain if local authorities treated the detainees [handed over by Danish military] properly, and we did not implement monitoring processes that made it possible to assess if that was the case," said legal expert Anders Henriksen of Copenhagen University.

Meanwhile, earlier in July another document leaked to Politiken suggested that Anders Fogh Rasmussen, NATO Chief from 2009-2014 and Denmark's Prime Minister in the period leading up to and during the Iraq war, had agreed to join the US invasion a year before it began.
READ MORE: ISIS sets sights on Denmark as EU nation wades into Iraq crisis

According to the document, Rasmussen told former US Deputy Secretary of Defense Paul Wolfowitz in March 2002 that Denmark would "when the time comes, undoubtedly support the action." However, publicly Rasmussen expressed doubts concerning Denmark's participation until a vote on the issue was called on March 18, 2003.

Denmark was part of the coalition forces dubbed the Multi-National Force – Iraq (MNF–I) during the 2003 invasion of Iraq codenamed "Operation Iraqi Freedom." The troops were deployed in April 2003 and fully withdrawn in December 2008.
You can share this story on social media: