Seaweed that tastes like… bacon, because science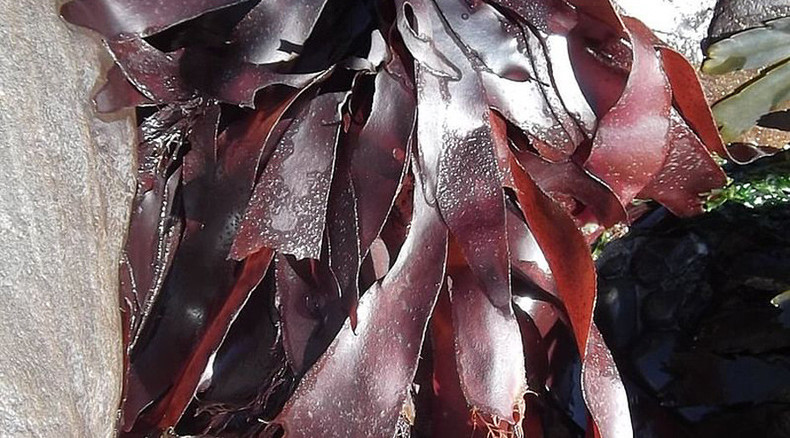 Oregon State University has come up with a seaweed superfood that tastes exactly like bacon – but is still high in minerals, vitamins and antioxidants
The discovery is a natural strain of edible algae called dulse (Palmaria sp.), which grows in the wild along the Pacific and Atlantic coastlines. The algae is usually consumed in dried form as a cooking ingredient or nutritional supplement.
In a previous project by Oregon State University (OSU), scientists grew between eight and 12 kilograms of dulse each week to feed sea snails.
"The original goal was to create a super-food for abalone, because high-quality abalone is treasured, especially in Asia," researcher Chris Langdon said.
"We were able to grow dulse-fed abalone at rates that exceeded those previously reported in the literature."
When the amount of seaweed was larger than the snails could manage, the researcher Chris Langdon asked the university's Food Innovation Center to join the project.
Chefs from the Center found out that pan-frying the seaweed provided a bacon flavor to the plant.
It's "light and crispy with a savory saltiness", Jason Ball, a research chef with OSU's Food Innovation Center, described the delicacy, which is the result of 15 years of work.
Other foods with dulse created by the Center, include salad dressing, sesame seed chips and peanut brittle. The chefs are now aiming at creating dulse-infused veggie burgers, trail mixes and are even attempting to brew dulse beer, according to an official statement by the university.
"Dulse is a superfood, with twice the nutritional value of kale," said Chuck Toombs, from the OSU's College of Business and a member of the team working to develop the product into a commercial foodstuff.
"And OSU had developed this variety that can be farmed, with the potential for a new industry for Oregon", he added.