Japan's parliament panel greenlights military deployment law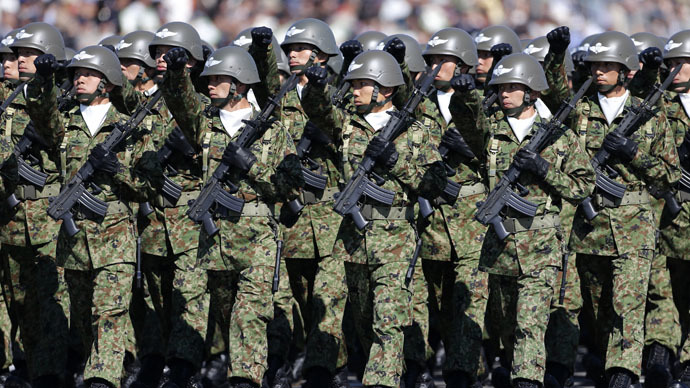 Despite mass protests, a key panel of Japan's parliament has approved legislation concerning the deployment of the country's troops abroad. If the bill gets the MP's nod on Thursday, this may leave the country's pacifist post-WWII policies in the past.
Prime Minister Shinzo Abe and his party are set to gain a victory over the pacifists in parliament, as the bill on the country's Self Defense Forces' (SDF) deployment abroad, has passed the special committee - notwithstanding a fierce protest from opposition parties.
"Unfortunately, the Japanese people still don't have a substantial understanding" of the bills, AFP cited Japanese prime minister as saying on Wednesday. "I will work harder so public understanding would deepen further."
READ MORE: Japan military may support foreign forces abroad for first time in 70 years
If the parliament backs the bill, Japan's Self Defense troops will be allowed to engage overseas for the first time since World War II. The SDF will be allowed to take part in military action abroad on the side of country's allies even if there is no direct threat to Japan or its citizens, an act, which is known as the so-called "collective defense."
The new legislation was approved for voting while thousands of protesters were rallying against the militaristic trends outside of the parliament.
They believe that the new legislation promoted by Abe's government intends not to just ease the limits of the use of military abroad, but in a broader term, bring down the pacifist Article 9 of the charter along with basic human rights principles.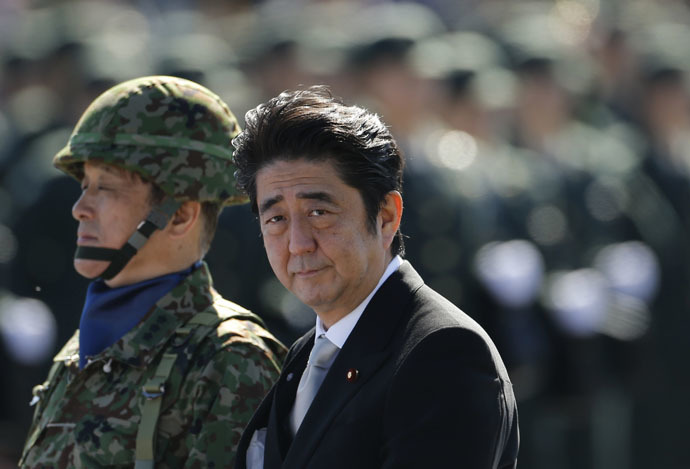 "Because they [SDF] can't revise the constitution, they are trying to ignore it," Keio University professor Setsu Kobayashi told Reuters.
"I think he [Abe] hates the concept of modern constitutionalism, the concept that the powers of the government should be restricted by the constitution," Yasuo Hasebe, a constitutional scholar at Waseda University, also said.
Shinzo Abe's government cannot change the constitution drafted by US occupation forces in February 1946 because such revision would require approval by two-thirds of both houses of parliament and a majority in a national referendum. These conditions are unlikely to ever be met. Therefore the cabinet has adopted a resolution re-interpreting the constitution to allow the following "collective self-defense" principle.
The Prime Minister and his party have pushed through a number of military-oriented bills over the last year, aimed at the "normalization" of Japan's military posture. The country's neighbors are worried about Tokyo's revision of the national 70-year-long pacifist policy.
READ MORE: 'Stick to peace': China warns Japan to remain pacifist as Tokyo eyes military return

According to a poll by Asahi Shimbun daily, the military policy has gained the support of 26 percent of respondents, while more than twice as many respondents – 56 percent – oppose it.
You can share this story on social media: