Canadian wildfires out of control as super blaze hits Saskatchewan (VIDEO)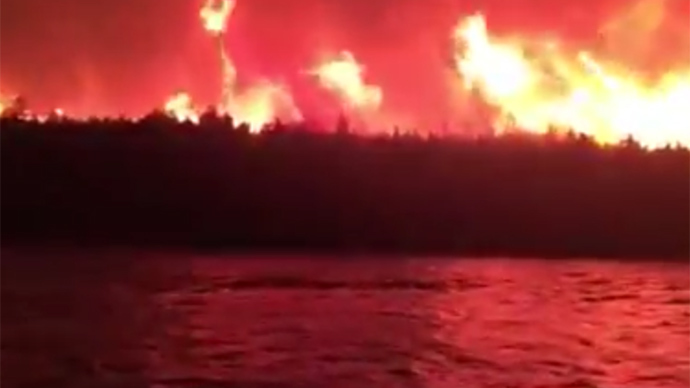 Wildfires in the Canadian province of Saskatchewan have nearly doubled, following the merger of two separate blazes. The fires have been raging for almost two weeks, which has left tens of thousands of hectares of forest burning.
The Lac La Ronge, in Saskatchewan was like a sea of flames following the intense blazes, while the sounds of the wildfires could be heard from some distance away.
The merger of two separate wildfires has created a blaze in the province, which is covering an area of 100,000 hectares and has forced several thousand local residents to evacuate the area. The massive fire is also threatening two major oil sand projects in Saskatchewan.