​NSA intercepts 98% of South American communications – Assange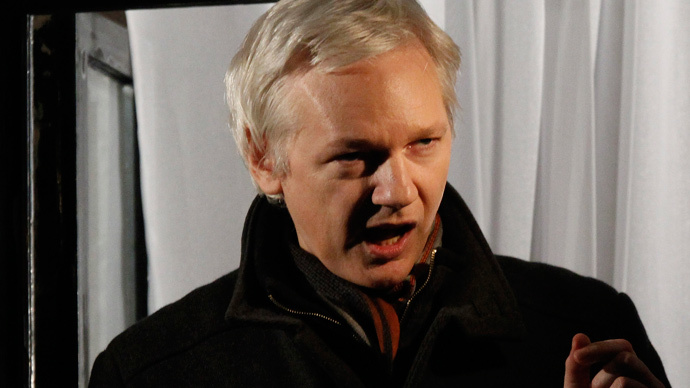 The US National Security Agency (NSA) eavesdrop on practically all communications from South American countries, WikiLeaks founder Julian Assange told a Chilean media outlet on Tuesday.
"Ninety-eight percent of Latin American communications are intercepted by the NSA while passing through the United States to the world," Julian Assange said in an interview with Chile's El Mostrador.
As for the giants like Facebook and Google, they have to cooperate with the US security services, the Australian journalist explained. Assange has spent the last three years in Ecuador's London embassy under threat of extradition to Sweden for questioning over allegations of sexual assault.
"They are physically in the United States and therefore under their legal jurisdiction, with coercive laws used to force them to deliver the information they are collecting," Assange said.
#NSA spied on #Brazil's President Rousseff, dozens of top officials - @WikiLeakshttp://t.co/SbxOrzkATPpic.twitter.com/UHvvLsytTR

— RT (@RT_com) July 4, 2015
There's a lack of financial motivation on the part of the IT giants to stop collecting private data, Assange noted.
"Google and Facebook are in the business of being a sort of spy agency. It's a business model. Collect all the information you can from as many people worldwide as possible, using free services," he said in a phone interview from the Embassy of Ecuador in London. "They make dossiers on each person in relation to their interests to make them more predictable and sell those profiles to advertisers. That's the business."
At the weekend, WikiLeaks published another batch of secret documents. This cache dealt with the US eavesdropping on the cell phones and other communications of 29 leading Brazilian government and economic officials, including President Dilma Roussef.
US a surveillance superpower spying on foes & allies alike – Assange http://t.co/HfigHhpuUVpic.twitter.com/GbnGyJ0cnq

— RT (@RT_com) June 28, 2015
Information about the NSA wiretapping the Brazilian president's communications first emerged in 2013.
"What has happened in Latin America over the last 10 years is important not only for its inhabitants but also for the rest of the world," Assange said. "There are positive and negative examples, but Latin America's independence from the United States is undeniable," he added.
'Get rid of the US political influence, IMF dictate' - Bolivia's leader Evo Morales to EU http://t.co/6D6DyoSiDopic.twitter.com/vrWgKsPOut

— RT (@RT_com) June 14, 2015
You can share this story on social media: