Heroic Sydney man jumps onto train tracks to save 18-month-old granddaughter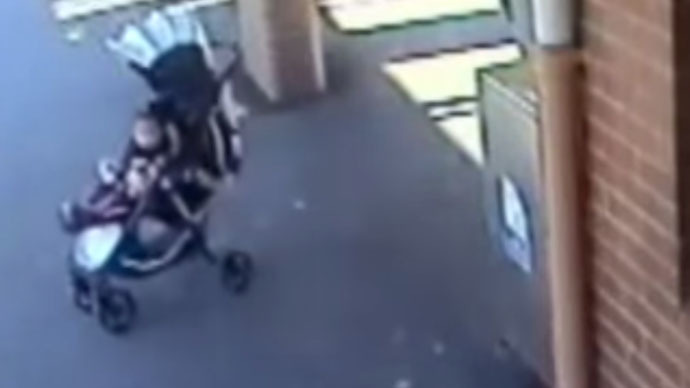 Dramatic CCTV footage has emerged showing how a grandfather fearlessly risked his life to save his 18-month-old granddaughter from an oncoming freight train speeding towards the Wentworthville station in Sydney.
The 62-year-old man told police he let go of the stroller to chat to the baby's mother. The platform's slight slope led to the pram rolling onto the tracks, Nine News reported.

Before the grandfather could collect himself, the pram holding his grandchild began to pick up speed, moving towards the train tracks.
The man chased it across the platform, with the baby's mother and grandmother running after him. CCTV footage from another camera at the station showed the stroller plummeting directly onto the tracks, despite the man's actions to stop it. Wasting no time, the man immediately jumped down after it, quickly lifting the pram and granddaughter back onto the platform. The girl reportedly only suffered cuts and bruises to her head.

Police praised the prompt actions of the child's grandfather.

"[It was] heroic. He's run down the tracks to the end of the platform," Acting Inspector Paul Reynolds told Nine News.

"Baby [was] very lucky, grandfather just as lucky," he added.