Surrogate children can now claim French citizenship, top court rules
Published time: 3 Jul, 2015 20:20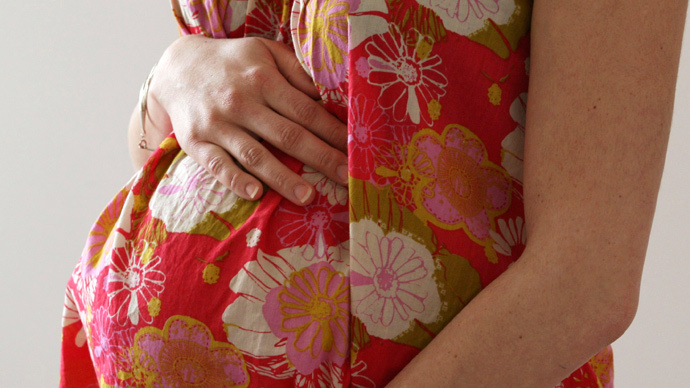 France's top court has ruled that two surrogate children born abroad will now have legal status in the country. They can obtain birth certificates and claim citizenship despite a ban on surrogacy in France.
"Surrogate motherhood alone cannot justify the refusal to transcribe into French birth registers the foreign birth certificate of a child who has one French parent,"saysa statement from the Court of Cassation, one of France's courts of last resort which has jurisdiction over all matters.
The court said in its press release that it was asked to consider two cases. In each of them, a French citizen claimed to be father to a child born by a surrogate mother in Russia.
The court said that the plaintiff "asked for the transcription of the Russian birth certificate into the French birth registers."
Press release about the transcription into French birth registers of children born abroad of a surrogate mother https://t.co/PPmK3ywDFx

— Cour de cassation (@Courdecassation) July 3, 2015
"…the rules pertaining to transcription into French civil status registers, construed in the light of Article 8 of the European Human Rights Convention, should apply to this case. Therefore the theory of a fraud cannot hinder the transcription of a birth certificate," the court said in the statement.
READ MORE: Surrogate motherhood is like adultery, religiously unacceptable – Turkey's clerics
Dominique Boren, 51, father of a 4-year-old boy who was born in Russia by a surrogate mother, told AP that the court's decision "means no less than the recognition of our child, of these children's French citizenship and of the rights that go with it." He was present at the court accompanied by his husband.
"Les enfants n'ont pas à répondre de leur mode de conception. Ils ont droit à leur état civil et à une identité" #GPA#bourdindirect

— Christiane Taubira (@ChTaubira) June 19, 2015
"This is undoubtedly setting a legal precedent considering the court's previous rulings," Boren's lawyer, Mathieu Stoclet, said following the ruling.
The court says that despite its ruling, surrogate motherhood is still forbidden in France – it is "null and void as of public order and in contradiction with an essential principle of French law: the principle of the unavailability of personal status."
READ MORE: Draft Russian law restricts surrogacy for single people
Surrogate motherhood is banned in France. Until this ruling, no children born to a surrogate mother had any legal status. They were unable to obtain legal ID cards or register with government social security agencies.
France's Minister of Justice, Christiane Taubira, tweeted earlier that "Children shouldn't answer for the way of their conception. They have right for their civil status and identity."
In 2014, the European Court of Human Rights called upon France to change the law saying that the authorities' refusal to recognize children born via surrogacy is "an attack on the child's identity, for which descent is an essential component."