WikiLeaks spy scandal: Merkel summons US ambassador over new NSA claims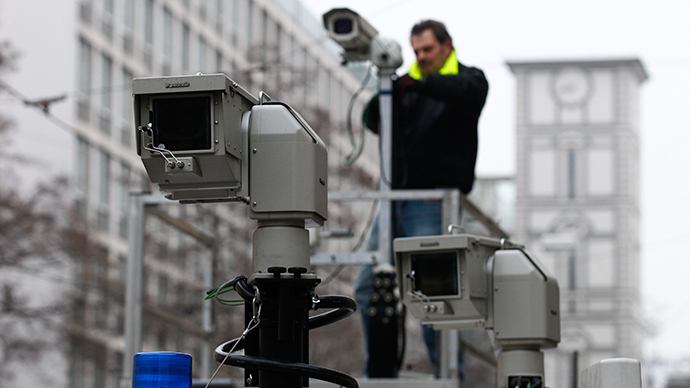 Chancellor Angela Merkel's Chief of Staff has summoned the US ambassador for a meeting in the wake of new revelations of US surveillance in Germany published by the WikiLeaks whistleblowing website.
US ambassador to Germany John Emerson was invited to the chancellery by Peter Altmaier, Chief of Staff for Angela Merkel, on Thursday, Frankfurter Allgemeine daily has reported.
READ MORE: Merkel & Co: NSA also spied on top German ministers – Wikileaks
"The Chancellor's Chief of Staff has invited US Ambassador John Emerson to a meeting because of the new bugging revelations. The conversation is due to take place on Thursday afternoon," an unnamed German official source told Reuters. The planned meeting has also been confirmed to AFP.
On Wednesday, WikiLeaks released a trove of documents claiming that chancellor Angela Merkel was not the only victim of the US National Security Agency's spying.
The so-called "Target Office of Primary Interest" list, created by the NSA for the years 2010-2012, allegedly contains 69 high-ranking German officials, including current economy minister and Vice-Chancellor Sigmar Gabriel.
"Today's publication further demonstrates that the United States' economic espionage campaign extends to Germany and to key European institutions and issues such as the European Central Bank and the crisis in Greece," said Julian Assange, WikiLeaks editor-in-chief, in the press-release on Wednesday. He also claimed that the UK provided assistance to the NSA.
READ MORE: 'Espionnage Élysée': WikiLeaks claims NSA spied on Hollande, Sarkozy and Chirac
"Merkel's chief of staff "made clear that abiding by German law is indispensable" and that any violations will be pursued", Merkel's spokesman Steffen Seibert said in a statement.
"Beyond that, the cooperation between German and American intelligence services that is essential for the security of our citizens is burdened by such repeated incidents," he added, as cited by the Washington Post.
This is not the first "espionage scandal" to shake up US-German relations. In 2013 it was revealed that the NSA had tapped the phone of Angela Merkel. A case was opened into the matter by German prosecutors but it was eventually dismissed due to "lack of evidence." The USA was also later accused of industrial spying that was allegedly known to some German officials.
The USA, however, still believes its "relationship with Germany remains strong and deep despite fresh spying allegations," State Department spokesman John Kirby said on Thursday.
You can share this story on social media: