Bus from hell: Flaming vehicle causes panic in Ukrainian city (VIDEO)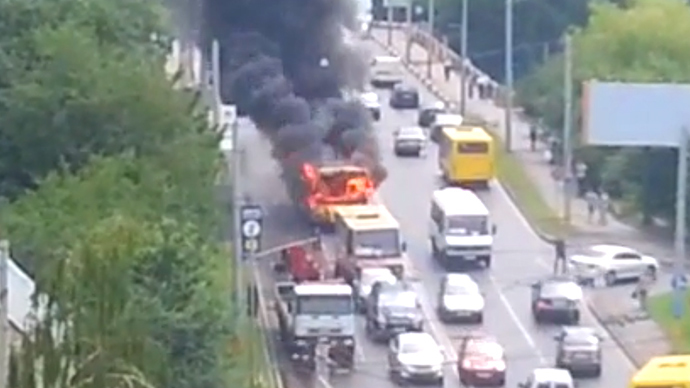 A driverless 'ghost' bus enveloped in flames has been causing havoc in the city of Lvov in Western Ukraine. The vehicle, abandoned by its passengers, can be seen in a video careering downhill while other vehicles desperately try to get out of its way.
The bus is seen moving uncontrollably down the road, with drivers from other vehicles trying to avoid contact with it. At a certain moment the vehicle speeds up, veers into the oncoming traffic and crashes into a tree, continuing to burn out.