Almost one-third of Brits, Germans and French want EU army instead of NATO forces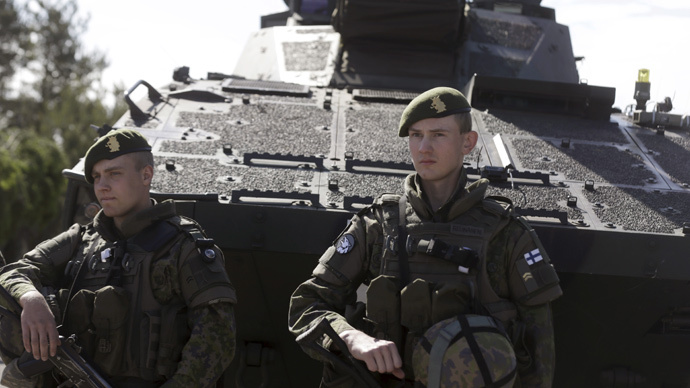 A new poll shows almost one in three citizens of the UK, Germany and France want the EU to have its own armed forces which would replace its reliance on NATO troops.
The poll was conducted by ICM Research exclusively for Sputnik news agency. It surveyed some 4,000 people in Germany, France and the UK.
An average of 28 percent of respondents said they would like the EU to create its own army to protect its own interests. The number was highest of all in France, 37 percent, and one percent lower in Germany. But only 19 percent of those asked in the UK said they wanted an EU force.
Most respondents however are still happy with the fact that NATO troops are stationed in their countries – the number is 47 percent for Germany and 48 percent for the UK.
READ MORE: European Commission chief urges 'joint EU army,' Germany backs decision
The call for the EU to have its own army was voiced by European Commission President Jean-Claude Juncker in March. He said such a force will ensure that the EU is "taken seriously" and "show the world that there would never again be a war between EU countries." His call was backed by Germany, where the defense minister had voiced similar ideas before.
The joint EU army envisioned by Juncker, however, would serve the same purpose as the NATO force currently being beefed up in Europe – that is, to send a message to Russia. "A common army among the Europeans would convey to Russia that we are serious about defending the values of the European Union," Juncker said.
READ MORE: EU army may be 'done deal' that will 'destroy UK security' – UKIP MEP
However, the UK rose against the idea, a government spokesman saying "defense is a national – not an EU – responsibility and that there is no prospect of that position changing and no prospect of a European army."
READ MORE: NATO to boost special defense forces to 40,000 - Stoltenberg
Meanwhile the presence of NATO forces in Europe is growing. Its rapid response force, currently about 13,000 strong, is expected to grow to 40,000, Alliance Secretary General Jens Stoltenberg recently said. The US also announced it is sending some 250 military vehicles to the Baltic states, as well as Bulgaria, Poland and Romania.
NATO forces have been creeping closer to the Russian border, with commanders and officials accusing Moscow of "aggression" and involvement in the Ukrainian conflict. The Alliance has been holding non-stop military exercises all across Europe for months now.
READ MORE: Moscow will respond to NATO approaching Russian borders 'accordingly' – Putin
Moscow denies all the accusations and says it will respond to NATO's approach to the country's borders "accordingly."
"We will analyze everything but so far I see nothing that might prompt us to [take responsive measures]," President Vladimir Putin said in mid-June.
You can share this story on social media: