'Little Italy in Australia': Drug trafficking Calabrian Mafia 'linked' to senior Aussie politicians
Published time: 29 Jun, 2015 11:08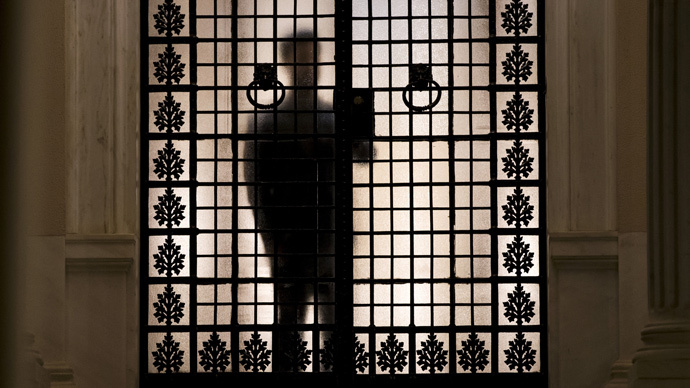 A cozy relationship between Calabrian Mafia known as the 'Ndrangheta, one of the world's most powerful organized crime syndicates, and high-ranking Aussie politicians has been uncovered in a year-long media investigation.
The 'Ndrangheta (also referred to as the Honored Society) operates "powerful cells" in Australia, according to a report by ABC's Four Corners program and Fairfax newspapers. The criminal group has used threats and violence in legitimate Aussie businesses, and is involved in the illegal drugs trade, according to ABC, Australia's national broadcaster. One of its historical power bases is the Melbourne wholesale produce markets in Footscray. "For decades the 'Ndrangheta controlled the market through a cartel that monopolized the sale of produce through bribery and extortion," the report says. A top anti-mafia prosecutor has been quoted as saying the Italian mafia and their Aussie associates have been "recreating a Little Italy in Australia."
Mafia 'ties to Australia officials': Australian politicians at both state and federal level have been infiltrated by the Calabrian ma...

— Shivani Kamat (@ShivaniSamat) 28 июня 2015
The 'Ndrangheta is credited as one of Europe's biggest importers of South American cocaine. It operates mostly in Europe, and, despite their geographical proximity, independently from the Sicilian Mafia.
According to Four Corners, their investigations based on confidential police reports, reveal "how the mafia has infiltrated Australian politics at the highest levels by cultivating people in positions of power."
Just as scathing as the reports of the Liberal Party mafia scandal is the unanimous lack of surprise expressed by Australia #auspol

— Marcus Campbell (@M_arcusC) 29 июня 2015
The investigation has reportedly uncovered a number of contacts between "known and suspected criminals" from the Italian Mafia and senior Aussie politicians. The report says that on one occasion, a man "with deep mafia associations" met the then Australian Prime Minister John Howard, along with other senior party officials, at a fundraising event. The report adds there is no suggestion Mr Howard was aware of the Mafioso's alleged criminal links.
READ MORE: Mafia meltdown: FBI busts drug-trafficking mobsters operating out of NYC pizzeria
The investigation has also reportedly revealed how "donors have lobbied on behalf of a mafia figure a host of Liberal and Labor MPs over issues related to their businesses."
According to Four Corners, the son of an alleged mafia boss was given work experience at the Australian embassy in Rome, when former Liberal minister Amanda Vanstone was ambassador. Although there's no evidence his placement led to any security breaches, security agencies have reportedly described it as "a major lapse." However, there was no suggestion Ms Vanstone knew of the link.
I am wondering how a #mafia chief was able to get a visa to stay in Australia when a genuine #refugee can not

— EVERALD COMPTON (@EVERALDATLARGE) 28 июня 2015
When Ms Vanstone was immigration minister in the Howard government, she appeared to be involved in another episode uncovered during the investigation, ABC reported. Ms Vanstone allegedly granted a visa to a crime boss, who was later charged with drug trafficking and implicated in a murder plot. The man (the brother of a well-known Melbourne businessman) reportedly has a colorful criminal past in Italy. He was due to be deported, but his family managed to lobby some of the country's most powerful Liberal politicians, including Ms Vanstone, according to ABC.
READ MORE: Australia to authorize guards to 'beat asylum seekers to death' – report
In 2005, the man was granted a visa to stay in Australia on humanitarian grounds. A few years later, he was implicated in one of Australia's largest ever drug busts. "Confidential police assessments suggest Ms Vanstone's South Australian Senate office had likely been infiltrated by mafia figures," ABC reported.
The report, cited by ABC, also highlights how "loopholes" in the donations system still continue to expose Australian politicians to potential corruption. A 2009 Australia Federal Police (AFP) report described a "lack of checks and oversight" in the political donations system as "significant" failings, ABC reported.
"As it stands, political parties and candidates can receive significant support and financial contributions through avenues not covered by the statutory disclosure regime," the AFP report said. Thanks to these "loopholes" it's "difficult to identify any bribery in the form of political donations."
Probably kidding ourselves if we think the Italian Mafia is not active in Australia.

— Dasher (@Dasher245) 25 июня 2015

According to ABC, the report adds that the Australian Electoral Commission has tried to address the issue on several occasions, but the amendments have never been passed by the federal parliament.