​'Initiative is in ISIS hands', coalition airstrikes not enough to win – Kremlin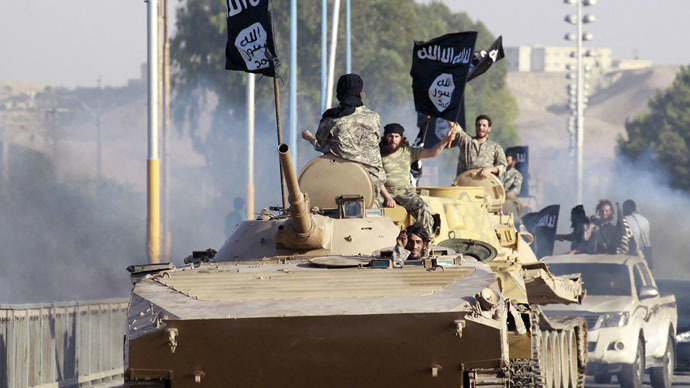 Besides controlling large parts of Iraq and Syria, ISIS also has a "military and political initiative" ramping up its activity in other states, a Kremlin foreign policy aide said, insisting on a closer engagement of the anti-ISIS coalition with Damascus.
Islamic State (IS, formerly ISIS/ISIL) "controls large parts of Syria and Iraq, including important facilities of their economic infrastructure," a senior Russian foreign policy adviser, Yury Ushakov said, as quoted by TASS.
READ MORE: US-led coalition against ISIS in Iraq, Syria 'mistake' – FM Lavrov
The military and political initiative is in the extremist group's hands, one of Putin's top aides said, adding that IS activity has also been growing in Afghanistan's northern provinces, as well as in Libya, Central Asia and on the territory of the northern Caucasus.
"The efforts of the US-led international coalition against radical Islamists and extremists have clearly shown that airstrikes alone do not lead to a decisive success in the fight against the militants," Ushakov said.
Keeping this in mind, some degree of contact between representatives of the Syrian government and other countries involved in the conflict, including Saudi Arabia, "cannot be excluded in the short-term perspective," he said.
READ MORE: More airstrikes & advisers: US claims to have a 'clear strategy' against ISIS
"In this dangerous situation ... disagreements should be forgotten in order to coordinate efforts in the fight against IS," Ushakov urged. After the extremist forces are eliminated in Syria, he added Russia and other countries could help facilitate "free parliamentary elections in Syria under the control of international observers."
This all could help bring the Syrian crisis back on the route to a peaceful resolution, Putin's aid said, pointing out that the current Syrian government "is among the most real and efficient forces fighting ISIS."