Addicted to porn? That's unlikely, according to researchers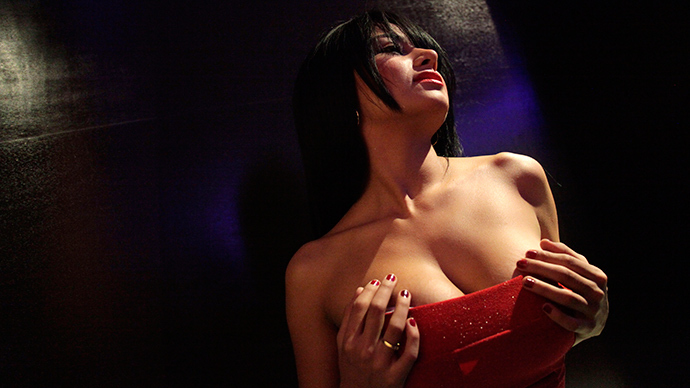 Although we've been told that pornography is an addiction, it turns out that isn't the case at all. A new study says the brain activity of "porn addicts" actually decreases when viewing X-rated images.
The research, published in the journal Biological Psychology, "provides clear evidence that porn does not look like other addictions," Dr. Nicole Prause, sexual psychophysiologist, neuroscientist, and lead author of the study, told Medical Daily.
Prause and her colleagues examined 122 men and women, 55 of whom reported a "porn problem." While an EEG recorded the participants' brain activity, the volunteers viewed photos categorized as pleasant, neutral, and unpleasant. Half of the pleasant photos were erotic.
In particular, the researchers were focused on something called the "late positive potential (LPP)," which is a common measure for the intensity of the brain's emotional response at a given moment.
READ MORE: Google agrees to remove revenge porn pix from search results
"The size of the late positive potential reflects the intensity of an emotional response," Dr. Dean Sabatinelli, co-author and an associate professor at University of Georgia, explained in a press release.
So, for example, if someone addicted to nicotine were to view a photo of a cigarette, their LPP would intensify. The same goes for cocaine addicts, who would experience an "increased LPP to cocaine-related pictures," the study notes.
But that simply doesn't happen with porn. In fact, those who identified themselves as porn addicts showed a lower – not higher – late positive potential when viewing sexually explicit images.
Even those who said they had experienced "major problems" with their porn usage "showed decreased brain reactions when shown the sexual images, rather than heightened activity," according to the research.
According to Prause, this finding "means it is not appropriate to call porn addicting from a scientific perspective."
READ MORE: One giant leap for Porn: Smut baron raising funds for first sex movie in space
While the study notes that"porn addicts"may experience problems as a result of their habits, the researchers stress that they do not appear to have the same neurological response as other addicts.
"Many people have misinterpreted our research as saying that people are faking these problems," Prause told The Daily Beast. "We have never made that claim."
The study size was the largest-ever of its kind, consisting of more than double the number of participants compared to the most recently published research.
Commenting on the larger size of participants, Prause said that "larger samples increase confidence in results."
The findings align with the stance of the American Psychiatric Association (APA), which has agreed there is not enough evidence to support diagnoses for sex and porn addiction.
Meanwhile, "porn addiction" continues to be "treated" in various recovery centers around the world, many of them run by religious organizations.
You can share this story on social media: