Stunning crash stunt: Biker lands safely on car roof after flipping over (VIDEO)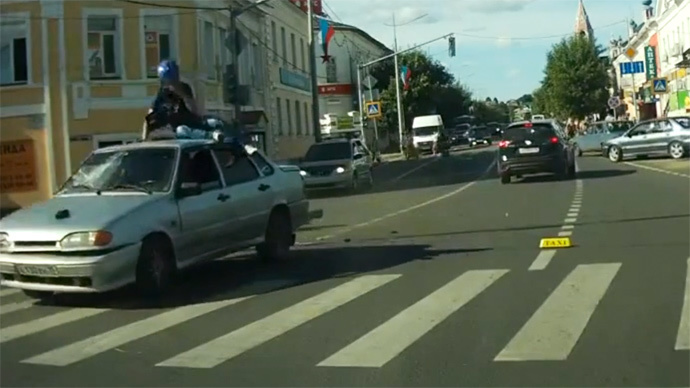 A biker in the small Russian town of Pereslavl Zalessky, some 130km from Moscow, ran into an oncoming car, flipped over, and landed on top of it. The rider miraculously survived the accident.
The dramatic scene looked like a stunt straight out of the movies.
The footage captures the biker crashing into a Lada taxi with passengers inside. Luckily, everyone escaped injury during the collision.
The accident happened in broad daylight, with numerous cars and several pedestrians crossing the busy street just several meters from the spot where the crash happened.