Spanish 'Kill Jews' village officially changes name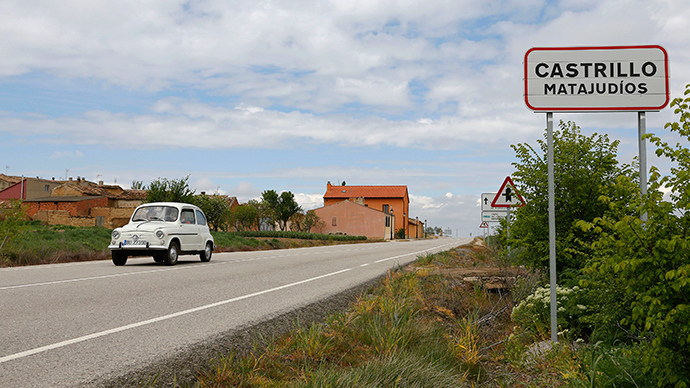 A minuscule Spanish town that for half a millennium bore the name 'Kill Jews' has finally shed the shadow of the inquisition and officially changed its name to the 'Hill of Jews'.
Starting this week, the town of Castrillo Matajudíos, or 'Kill Jews,' will be called Castrillo Mota de Judíos, 'Hill of Jews", after changing its name in the official state bulletin.
READ MORE: Spanish 'Kill Jews' village considers changing its name to drop anti-Semitic phrase
The rebranding comes a year after the town of 56 people voted on the title change on the suggestion of the mayor. Mota de Judíos was allegedly the town's original name, a reference to the Jewish pioneers who settled there.
But life for the Jews in the village took turn for the worse when a massacre came to the town's population in 1109. It is believed that the name 'Jew Killer' was first mentioned in 1627, and derives from intense anti-Semitism witnessed during the Spanish Inquisition which lasted roughly between 1478 and 1834.
Some local historians believe that the anti-Semitic name originated earlier, when a 1492 royal order banished Jews from the Spanish lands if they failed to convert to Catholicism. Those who did convert changed the town's name to win the crown's loyalty and demonstrate their allegiance.
Spain just recently granted dual citizenship to those Jewish descendants who can prove that they were persecuted against during the Inquisition more than 500 years ago. Currently no Jews reside in Castrillo Mota de Judíos.