Assange calls Swedish prosecutors 'reckless' after Ecuador embassy interview falls through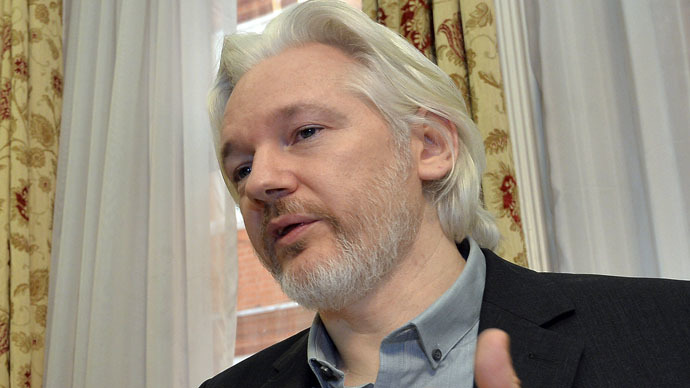 Questioning of Julian Assange by Swedish prosecutors over rape allegations has again been delayed, after investigators failed to submit a timely request for an interview at the Ecuadorian embassy in London, where the whistleblower has been since 2012.
"This afternoon, the Swedish prosecutor Marianne Ny cancelled a prospective appointment to take my statement today. We proposed the dates and Ny accepted them," said a statement issued by Assange, an Australian citizen, late on Wednesday.
"Prosecutor Ny led my lawyers to believe that the appointment was proceeding. My lawyers had booked tickets and I have been put to considerable expense. Today, I learned that the Swedish legal application to Ecuador, which is likely to take weeks, was only sent to Ecuador two days ago," he added.
READ MORE: Assange to allow Swedish prosecutors to question him in London – lawyer
Assange has vehemently denied the accusations of two women, who alleged he had molested and raped them in 2010. But the founder of the whistleblowing WikiLeaks site has refused to travel to Sweden, because of the possibility that, once there, he might be extradited to the United States. In the US, he could face serious charges for facilitating Bradley (now, Chelsea) Manning's secret diplomatic cables leak, which began several months before his encounters with the accusers.
For the past three years, Assange has been calling upon Swedish officials to interview him at the Ecuadorian embassy in London where he has been given asylum. Ny initially refused, but publicly changed her stance earlier this year, after it became clear that Assange would not come to Sweden before the statute of limitations on the less serious crimes of molestation runs out in August. The rape charges can still be pursued until 2020.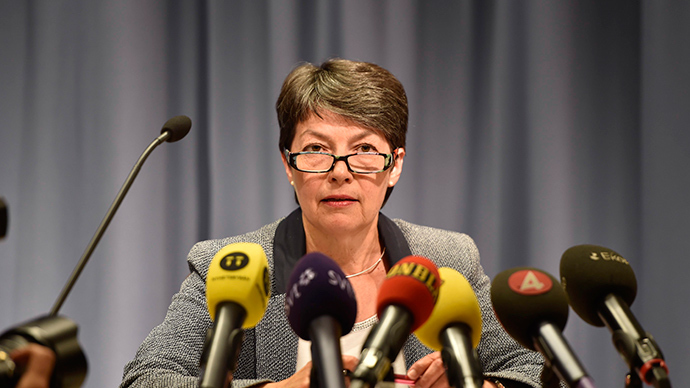 After the indefinite postponement of the questioning, Assange branded Ny "reckless" and said it was "hard to imagine" that her offer was "more than a public relations exercise."
"It is impossible to maintain confidence in this prosecutor under such circumstances," said the 43-year-old.
For their part, Swedish officials deny ever promising Assange an interview on a particular date.
"We haven't cancelled any meetings, we have not confirmed any dates … We have said we will do everything to get this interview done before the end of July," said a statement from the Swedish Prosecution Authority.
After the war of words broke out, the Ecuadorian embassy acknowledged receiving an interview request from Sweden late last week, and has promised to try and resolve the impasse between Assange and the prosecutors "in the spirit of judicial cooperation."
You can share this story on social media: