Mom of 'jihadi boy' sues France for letting son join ISIS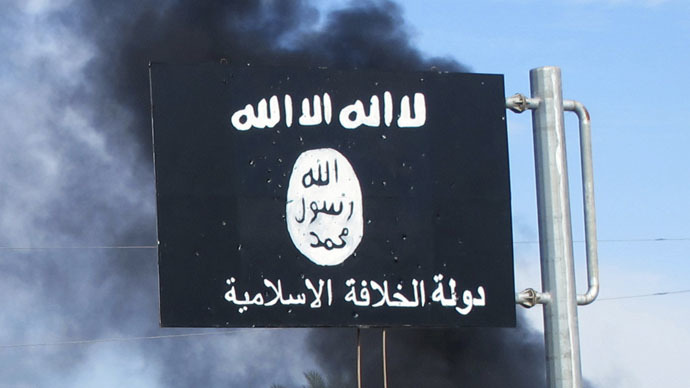 A desperate mom has taken France's government to court for not preventing her teenage son from joining Islamic State militants in Syria. She is now demanding at least €110,000 ($120,000) in damages.
The boy, identified as "B," was 16 years old when he left home in the town of Nice, southern France, on December 27, 2013. A recent convert to Islam, he, along with three others, took a plane to Turkey and from there he travelled to Syria to join Islamic State jihadists.
The boy's mother says she has recently had a phone conversation with the boy who is still reportedly with the fighters.
READ MORE: French PM predicts 10,000 Europeans to join ISIS before 2015 ends
The mom said that she only discovered her son's intentions a few days before his departure. She reported to the police of her son's disappearance after he had been missing for about 24 hours.
"The police have committed a grave error... concerning this unaccompanied minor, who had a one-way ticket to Turkey with no baggage," the family's lawyer Samia Maktouf said.
Thus, the mother of the newbie jihadist is demanding French government €110,000 in damages for her and her three other children.
READ MORE: French TV station 'hacked by ISIS' exposes account passwords on air
"It's not the money that we are interested in, but we want it known that an error was made. The departure of minors for jihad must stop," Maktouf said.
Maktouf added that Turkey was "notorious as the route to enter Syria."
France's Minister of the Interior wrote to the family of the 'escaped IS militant' that it wasn't responsible for the boy as he wasn't under investigation and therefore there was no legal basis to stop him from travelling to Turkey.
READ MORE: French Muslim leader calls for doubling of mosque numbers within two years
Islamic State (also known as ISIS or ISIL) currently has control over a significant territory in Syria and Iraq and has attracted thousands of foreigners to fight in their ranks.
Between 5,000 and 6,000 Europeans have traveled to Syria to join the Islamic State, the EU Commissioner for Justice said in April, stressing that 1,450 of them are French citizens.
France's Prime Minister Manuel Valls said June 2 that at least 110 jihadists who left France to fight in the ranks of Islamic State died in Iraq and Syria. Nine of them died in suicide bombings.
READ MORE: First in France: 6 nationals' passports seized after planning Syria trip
"More than 860 individuals have spent time in these countries, 471 of which are still there and 110 of which are dead," Valls added.
France has been on high alert following terrorist attacks in Paris in January, which left 17 people dead. The country has a large Muslim population, and a number of Muslims worldwide were angered by the French satirical magazine Charlie Hebdo's decision to publish cartoons of the Prophet Mohammed, which is considered blasphemy in Islam.