​French Muslim leader calls for doubling of mosque numbers within two years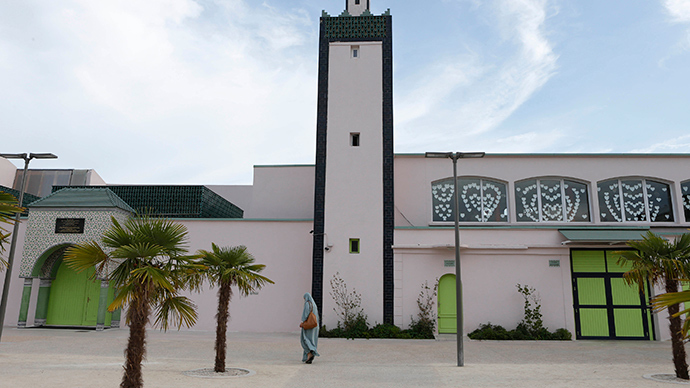 France's total of some 2,200 mosques is not enough for the national Muslim community, the head of the French Muslim Council, Dalil Boubakeur, told an annual gathering of Muslim organizations. He insisted that the number should be doubled within two years.
"We have a lot of meeting places and unfinished mosques, and there are a lot of mosques that are not yet built," he said on Saturday in a speech at the annual meeting of the Union of Islamic Organizations of France (UOIF) in the Paris suburb of Le Bourget.
"We need double [that number] within two years," he added, according to AFP.
The UOIF president and the organizer of the meeting, Amar Lasfar, agreed that the number of mosques must reflect the number of Muslims in France.
"We have the right to build mosques, and for mayors not to oppose it," Lasfar stressed.
The official estimate on the number of Muslims living in France varies from four to five million people, but the Muslim leaders insist the real number is closer to seven million.
READ MORE: France to double Islamic university courses to counter extremism
The Muslim leaders did not specify how they are planning to fund the construction of new places of worship, as French laws prohibit the state from such funding.
"Financial support by some foreign states … which have links with the worst jihadist movements in the world, is a clear threat to national security," the French National Front party said in a statement cited by France 24, stressing is a "cloud of murkiness surrounding the funding of mosques in France."
READ MORE: Muslims in fear: Anti-Islamist sentiments rise by 110% in France
The two day weekend gathering comes just three months after devastating terror attacks carried out by jihadist gunmen left 17 people dead in Paris. After the attacks, France, as well as the rest of Europe has seen a staggering rise in Islamophobia.
Between January 7 and 20, alone there were 128 anti-Muslim acts committed (not including the Paris region), compared to 133 in all of last year, according to an internal study released last month by the French Muslim Council.
The UOIF chief denounced any violence committed in the name of Islam and expressed patriotism for France. "We are loyal to our country, France. We love God, we love our Prophet, but we also love the French Republic," Lasfar said.
You can share this story on social media: