Teenage girls abducted by ISIS sold for 'as little as a pack of cigarettes' – UN envoy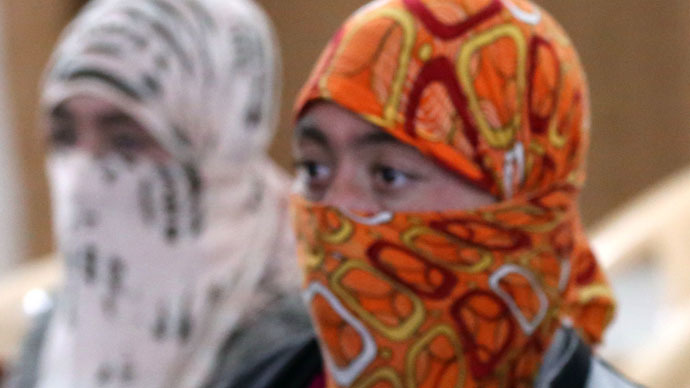 Teenage girls kidnapped by ISIS in Iraq and Syria are being sold in slave markets "for as little as a pack of cigarettes," according to the UN envoy on sexual violence.
The findings come after Zainab Bangura's April visit to Iraq and Syria, during which she spoke to women and girls who had fled captivity in areas controlled by Islamic State (formerly ISIS/ISIL).
Bangura also met with local religious and political leaders, and visited with refugees in Turkey, Lebanon and Jordan.
She said that ISIS fighters continue to run slave markets for newly abducted girls who have been captured in fresh offensives, adding that prices range from "as little as a pack of cigarettes" to several hundred or thousand dollars.
"They kidnap and abduct women when they take areas so they have – I don't want to call it a fresh supply – but they have new girls," she said, as quoted by AFP.
READ MORE: ISIS releases horrifying sex slave pamphlet, justifies child rape
Bangura relayed the traumatic situations experienced by several teenage girls, many of whom were part of the Yazidi minority targeted by the fighters.
"Some were taken, locked up in a room – over 100 of them in a small house – stripped naked and washed," she said.
They were then made to stand in front of a group of men who decided "what you are worth."
She added that ISIS is aiming "to build a society that reflects the 13th century," calling the abuse "medieval."
However, Bangura stated that there are no exact figures on the number of those enslaved.
The kidnapping of teenage girls has become part of ISIS's method to recruit foreign fighters.
British women oversee #ISIS abuse, sexual slavery, executions of Yazidi girls http://t.co/XoAPwJobUupic.twitter.com/hXAhOAiuqj

— RT (@RT_com) 6 декабря 2014
"This is how they attract young men: we have women waiting for you, virgins that you can marry," Bangura said. "The foreign fighters are the backbone of the fighting."
But this is not the only strategy used by ISIS to lure foreign militants. The group is also making promises of a great life in the self-proclaimed 'caliphate.'
Just last month, ISIS announced it was offering fighters a free honeymoon, $1,500 toward their first home, and numerous other perks. Foreign fighters were also promised a one-time sum of $500 to start a family.
Also in May, ISIS published a 'travel guide' which stated that ISIS-controlled territories had all the qualities of a "plush holiday resort."
According to an April UN report, around 25,000 foreign fighters from more than 100 countries have traveled to join militant groups such as ISIS and Al-Qaeda.
You can share this story on social media: