US to extend its cyber defense to Japan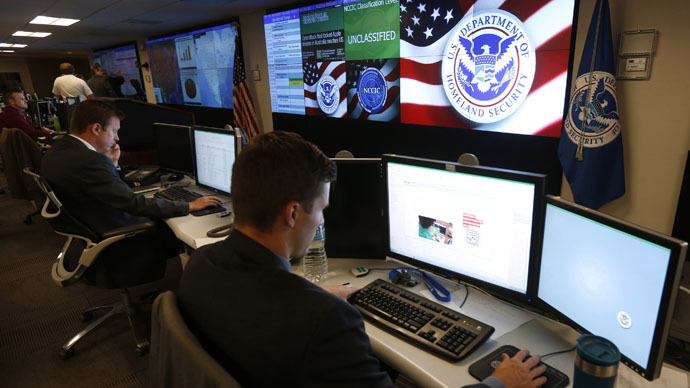 The US announced in Tokyo on Saturday it will extend its cyber protection program to cover Japan, as its Asian ally faces a growing number of online attacks against its military bases and other key infrastructure such as the electricity grid.
Under a new set of security guidelines between Washington and Tokyo released in April cyber security will play a key role. The US and Japan will also integrate their ballistic missile defense systems, as part of a number of measures to increase the role Japan plays in security in south east Asia.
"We note a growing level of sophistication among malicious cyber actors, including non-state and state-sponsored actors," said a statement released by the US-Japan Cyber Defense Policy Working Group, established in 2013, Reuters reports.
The US and Japan are increasingly concerned about the threat of cyber-attacks, including many which they say originate in China and North Korea.
READ MORE: Japan military may support foreign forces abroad for first time in 70 years
A statement from the Japanese Defense Ministry pledged to "contribute to join" efforts for countering cyber-attacks, including against services used by Japan's Self-Defense Forces and US Forces based in Japan.
The strong words and promises of increased deterrence and capability come after a slew of high-profile attacks against corporations including Sony Pictures Entertainment, which was blamed on North Korea.
Japan is also concerned about its cyber vulnerability in the lead up to the 2020 Olympics in Tokyo, as Japanese cyber experts report attacks on government websites every few seconds.
But Japan is comparatively ill prepared to deal with them. Its military cyber defense unit employs just 90 members compared to 6,000 working in the Pentagon, and thousands more in Langley and the NSA.
READ MORE: Japan to join US-Aussie military drills in July
China's Defense Ministry expressed concern over the new US-Japanese strategy saying it would worsen tension over internet security. The US, Japan and their Western allies accuse China of being involved in numerous hacking attacks, charges that Beijing denies.
In separate developments, a senior Japanese defense official and high-ranking Chinese military officer agreed on Friday to launch a bilateral maritime communication system to guard against accidental clashes between the two powers' militaries.
A Chinese Foreign ministry spokesman also announced on Friday that Japan should be more attuned to regional peace and stability after Japanese Prime Minister Shinzo Abe indicated Japan's potential support for any foreign forces deployed in the South China Sea.
You can share this story on social media: