​Silent Circle shifts to Switzerland to bypass US surveillance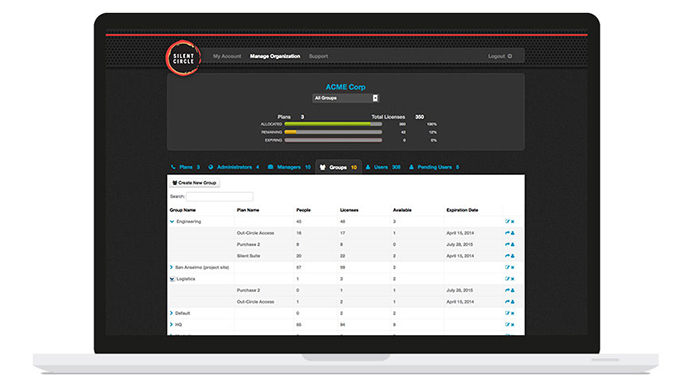 As US mass surveillance continues to make headlines, one man has had enough. Philip Zimmermann, creator of one of the most widely-used encryption systems, has moved his company to Switzerland, claiming societies need to "roll back" surveillance tactics.
Expressing his concerns about mass surveillance, Zimmerman told the Guardian that "every dystopian society has excessive surveillance, but now we see even Western democracies like the US and England moving that way."
Zimmerman is the inventor of the encryption program Pretty Good Privacy (PGP), as well as the co-founder of three-year-old encryption start-up Silent Circle.
READ MORE: Malware masterplan: NSA targeted Google & Samsung app stores to harvest data
"We have to roll this back. People who are not suspected of committing crimes should not have information collected and stored in a database. We don't want to become like North Korea," the Internet Hall of Fame inductee continued.
Silent Circle will now operate from Switzerland – a move prompted by the 2013 Lavabit incident. The founder of Lavabit – which provided email addresses for 410,000 people including NSA whistleblower Edward Snowden – was served with a court order in 2013, requiring him to install surveillance equipment. This prompted him to close the service.
Zimmerman paid close attention to the situation, realizing that Washington could also serve Silent Circle – which offered voice, text, and email services – with the same order. He shut down the email service, wiped its database and never looked back.
Apple, Google and 140+ tech firms fight against cops 'backdoor' access to encrypted phone data http://t.co/XAKZ4DQnjXpic.twitter.com/TAns9itGrI

— RT America (@RT_America) May 19, 2015
Now the company is setting up its headquarters in Switzerland – where, according to Zimmerman, he is "less likely to encounter legal pressures."
On its blog, Silent Circle credits Switzerland with having the "world's most robust privacy laws," adding that the company will continue to grow its Washington and London offices, but that "most of our new growth will take place in our new headquarters."
While the Snowden revelations have opened the world's eyes to mass surveillance, Zimmerman knew the possibilities all along.
The user manual for PGP, written in 1991 and updated seven years later, warns: "Today, email can be routinely and automatically scanned for interesting keywords, on a vast scale, without detection. This is like driftnet fishing."
READ MORE: 'Father of internet' speaks out against govt demand for back doors in encryption
Perhaps it is this insight that has led to such widespread support for Silent Circle. Earlier this year, the encryption system raised US$50 million in a second round of outside funding.
In addition to Silent Circle and PGP, Zimmerman also played a role in developing Blackphone, the world's most spy-resistant phone. In addition to its sealed operating system largely preventing data leaks, Silent Circle is used on the phone to encode all calls, texts, and contacts.
The second generation of the phone, costing around $700, is expected to be released this year, and will be followed by an attempt at a tablet device.
You can share this story on social media: