Bionic breakthrough: Mind-controlled prosthetic leg can read thoughts and subconscious intentions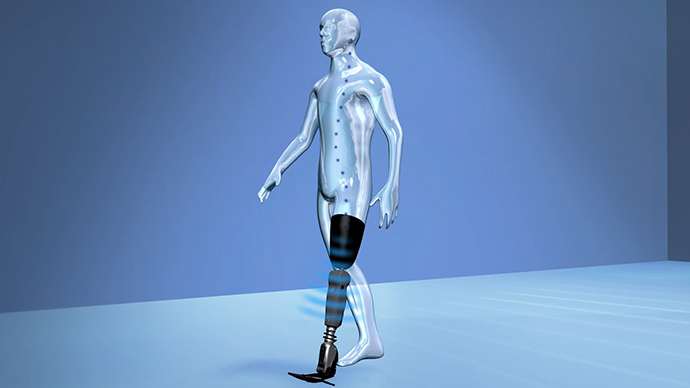 An Icelandic orthopedic company has introduced bionic legs that can be controlled by clear and subconscious intentions. The new prosthetic limbs are capable of real-time learning and can automatically adjust to their user's walking style.
Ossur, which develops and sells orthopedic equipment, has been testing the technology on two amputees. Both have been living with mind-controlled Bionic prostheses for more than a year and feedback is positive, the company said in a statement.
The scientists surgically inserted tiny implanted myoelectric sensors (IMES), measuring 5 mm by 3mm, in the patients' residual muscle tissue.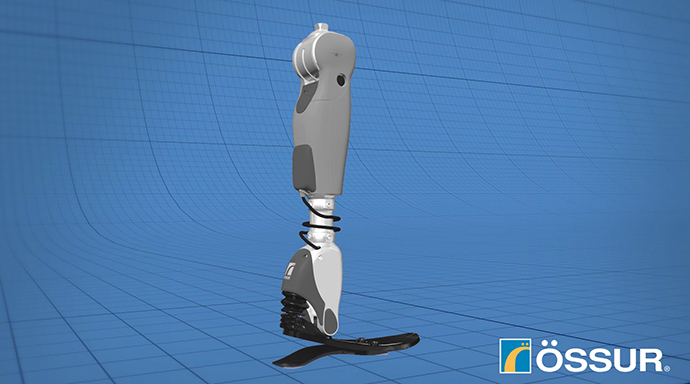 These sensors can trigger the desired movement, via a receiver which is inside the prosthesis, allowing patients to control their limbs with their thoughts.
READ MORE: Nerve implants make bionic hand feel almost real
"The technology allows the user's experience with their prosthesis to become more intuitive and integrative," said Dr. Thorvaldur Ingvarsson, the orthopedic surgeon who leads Ossur's research.
He added that users "no longer need to think about their movements because their unconscious reflexes are automatically converted into myoelectric impulses that control their bionic prosthesis."
READ MORE: First head transplant possible within two years, says Italian 'Frankensurgeon'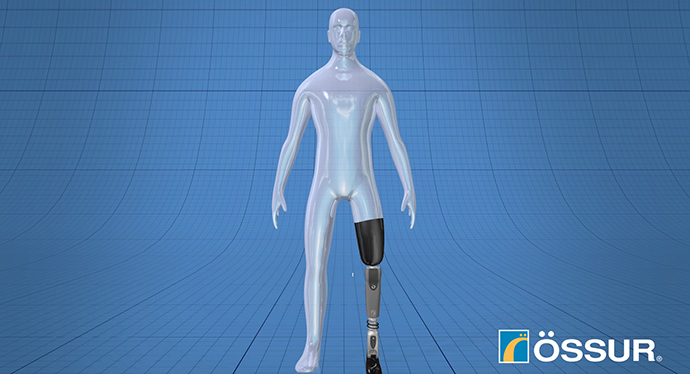 One of the patients, Gudmundur Olafsson, 48, who lost his right foot and lower leg as a result of problems arising from a childhood traffic accident, told Popular Science magazine that having a mind-controlled prosthetic foot is "really surreal."
"The first time, to be honest, I started to cry. You are moving the ankle, and I basically haven't had one in 11 years."
Olafsson said that he has more stamina and he doesn't limp "as much."
"You have to learn how to use those muscles again," Olafsson said. "How to tighten them up, in front and back. And that's the main thing. Those muscles start getting bigger, so you get better at walking."
Ossur says the technology can work with all of its prosthetic products, including artificial knees and feet.
READ MORE: Mind-controlled bionic hand using nerve transplants restores function
According to Ossur CEO Jon Sigurdsson, "mind-controlled bionic prosthetic legs are a remarkable clinical breakthrough in next-generation bionic technology."
"By adapting not only to the individual's intentional movements but to intuitive actions, we are closer than ever to creating prosthetics that are truly integrated with their user."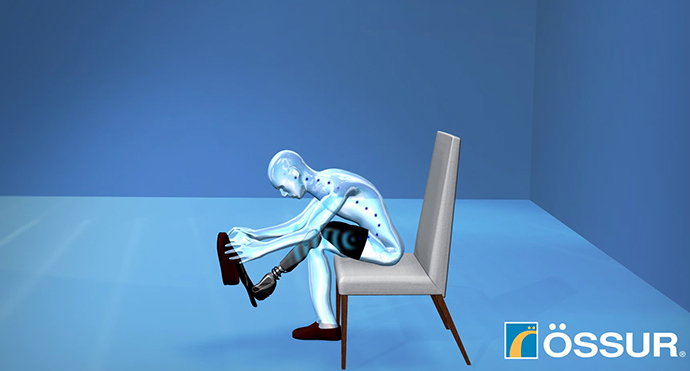 In 2013, a bionic leg developed by researchers at the Rehabilitation Institute of Chicago's Center for Bionic Medicine made the headlines.
A Seattle man, Zac Vawter, who lost his leg below the knee after a motorcycle accident, was a recipient of a bionic leg. But it wasn't controlled by his brain, as in the new cases in Iceland, but by his muscles. Two nerves in his leg were rewired to his hamstring muscle. These nerves communicated with sensors inside the prosthetic leg socket.
This technique helped Vawter to push himself up stairs and perform other activities.
You can share this story on social media: