MMA fighter Emelianenko Jr gets 4 1/2 years behind bars for raping his cleaner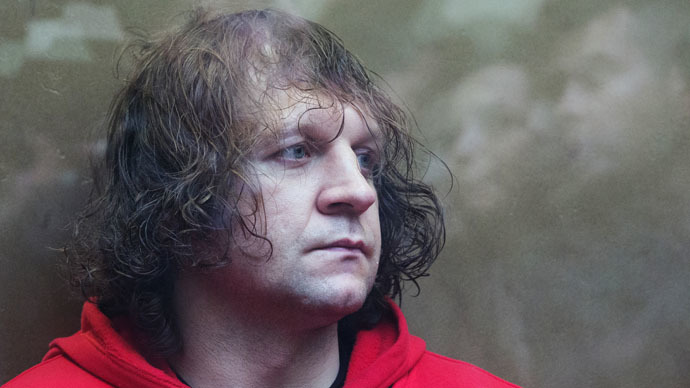 Russian mixed martial artist Alexander Emelianenko has been sentenced to 4 1/2 years in prison for raping his cleaner. However, the fighter's manager claimed he would continue his carrier in the ring after doing his time.
Besides aggravated sexual assault, Aleksandr Emelianenko, the younger brother of MMA legend Fedor Emelianenko, was found guilty of stealing his victim's passport.
In its verdict Tuesday, Moscow's Simonovsky District Court also ordered the martial arts fighter to pay a fine of 50,000 rubles ($1,000).
The fighter, whose nickname in the ring is the Grim Reaper, refused to admit his guilt, saying that he didn't remember any of the events that happened on the day in question due to being drunk.
Alexander Emelianenko said he was sure that no sexual intercourse between him and the victim could have happened without her consent.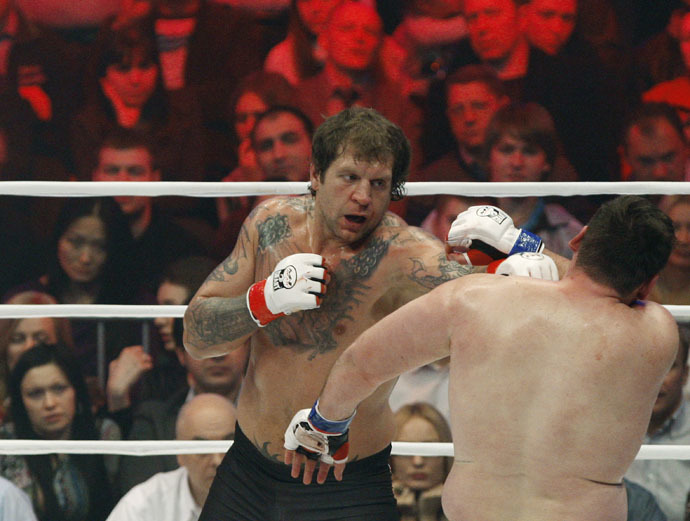 His lawyer, Kakhaber Dolbadze, said that the defense would appeal.
"In cases when he [Emelianenko] was wrong, he always admitted to that. But in this case – he didn't consider himself guilty. He did not commit this crime. It's obvious to everybody, except the judge," Dolbadze told Russia's Channel One TV.
Emelianenko's manager, Oleg Rayevsky, expressed confidence that the sentence would in no way be the end of his man's sporting career.
"In any case, it's not such a long term. When he regains his freedom, he'll be 36 years old, which is a good age for a heavyweight. As soon as he gets out of jail, we'll organize a big fight for him," Tass news agency reported Rayevsky as saying.
READ MORE: Monson has his revenge on Emelianenko brothers (VIDEO)
Emelianenko's 26-year-old former housemaid contacted the police in March 2014, claiming that the fighter raped her and took her ID.
The fighter was put on the wanted list and detained two months later in the city of Tambov, 480 kilometers south of Moscow, after getting involved in a traffic accident.
While in pre-trial detention, Emelianenko reportedly trained every day and got married for a second time.
Unlike his elder brother, Fedor, who is widely regarded as one of the best heavyweights in history, Aleksander Emelianenko, usually made headlines for his binge drinking and fighting out of the ring.
In 2012, he was fired by M1 Global promotional company after a drunken row on a plane from Moscow to Barnaul in the Altai Region. He subsequently announced his retirement.
READ MORE: Emelianenko Jr ends career after drunken row
But after reportedly spending several months in an Orthodox monastery the next year, the fighter announced that he was a changed man and was returning to martial arts fighting.
Later in 2013, Emelianenko was banned from an event in the Siberian city of Tyumen he was headlining due to drinking, not training for the bout and refusing to undergo medical tests.
Last year, he nearly went to prison after assaulting an elderly man in a bar, but escaped a custodial sentence after an out-of-court settlement.
The fighter last appeared in the ring this January, suffering a knockout loss to compatriot Dmitry Sosnovsky.
During his career, Emelianenko Jr claimed three World Combat Sambo Champion titles and fought 30 professional mixed martial bouts, in which he collected 23 wins and suffered seven defeats.