​Egypt restricts women from traveling to Turkey fearing they join ISIS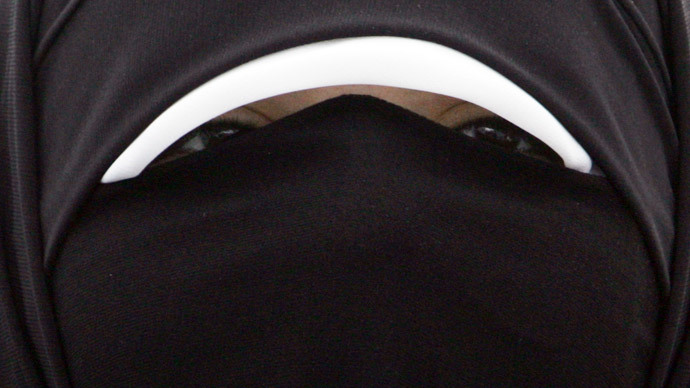 Egyptian women are no longer allowed to travel to Turkey without security clearance, police in Egypt announced on Sunday. The same goes for Egyptian men - to prevent them from joining the so-called Islamic State.
The restriction covers women aged 18 - 40 – they now need to obtain security clearance before leaving for Turkey.
"A security clearance can be acquired within 72 hours, and it is now mandatory for women traveling to that country," the officer said.
In March, Egypt's official Islamic authority called on Egyptian women to refrain from marrying Islamic State (IS, formerly ISIS/ISIL) fighters. The women 'meet' the jihadists on the internet, who then proceed to persuade them to travel to IS-controlled territories.
Male Egyptians came under the same rule in December. Like the women, they need compulsory security clearance to travel Turkey and Libya.
Since the overthrow of Islamist President Mohamed Morsi, Egypt has regularly suffered from Jihadist attacks, especially in the poorly policed Sinai Peninsula. The militants claim their acts of terror are revenge for repression against Morsi's supporters. Morsi together with more than 100 of his colleagues were sentenced to death on Saturday for a mass jail breach in 2011.
READ MORE: Court sentences Egypt's ex-president Morsi to death over 2011 prison break
Turkish President Recep Tayyip Erdogan condemned the Egyptian court's decision: "The popularly elected president of Egypt, chosen with 52 percent of the vote, has unfortunately been sentenced to death. Egypt is turning back into ancient Egypt," the Turkish president said. Turkish-Egyptian relations have been deteriorating since Morsi's fall in 2013.
Egyptian authorities believe many Islamists there have fighting experience in Syria. The deadliest Islamist group, Ansar Beit al-Maqdis, which operates in the Sinai Peninsula, pledged allegiance to the Islamic State in November. Egypt accuses Turkey of turning a blind eye to Islamists, who cross its territory in order to reach Syria and join the IS militant group.
READ MORE: Egyptian jihadist group pledges allegiance to ISIS