Porn and video game addicts risk 'masculinity crisis,' says Stanford professor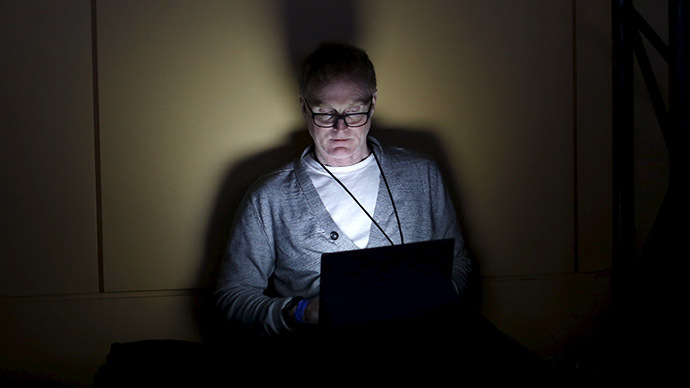 Men who play video games "in excess" and watch online porn are facing what has been called a masculinity crisis, according to a leading US psychologist.
For those who think online video games and porn are passive online activities that have no real consequences in the real world, take heed.

Psychologist Philip Zimbardo interviewed 20,000 young people in the United States, 75 percent of them male, and found that excessive, solitary playing of video games and watching porn is seriously damaging the social development of young men.
READ MORE: Think more sex makes you happier? Think again, say researchers
"Our focus is on young men who play video games to excess, and do it in social isolation - they are alone in their room," Zimbardo, who just released a book on the subject, entitled "Man (Dis)Connected," told the BBC in an interview.

"Now, with freely available pornography - which is unique in history - they are combining playing video games, and as a break, watching on average, two hours of pornography a week."

Zimbardo says "excessive" use of video games and pornography is not necessarily a matter of specific time, but rather the psychological change in mindset that such isolated activities produce, where the individual begins to feel he'd rather be doing that particular activity than anything else.
Phillip Zimbardo, 82, is a psychologist and a professor emeritus at Stanford University. He is perhaps best known for his 1971 experiment in which students were asked to play the roles of 'guards' and 'prisoners' in a mock prison. Intended to continue for two weeks, the experiment was aborted in less than a week as the initially normal 'guards' eventually became sadistic and the 'prisoners' became submissive and depressed. Zimbardo has also written introductory psychology books, textbooks for college students, and other notable works, including The Lucifer Effect and the The Time Cure. Zimbardo is the founder and president of the Heroic Imagination Project.
"When I'm in class, I'll wish I was playing World of Warcraft. When I'm with a girl, I'll wish I was watching pornography, because I'll never get rejected," he explained. The brains of young men are actually becoming "digitally rewired" by these new pastimes.

Zimbardo says that one of the consequences is the so-called "porn-induced erectile dysfunction," or PIED, where young men who should be sexually active are "having a problem getting an erection."

"You have this paradox - they're watching exciting videos that should be turning them on, and they can't get turned on."

While playing video games and watching pornography are not necessarily bad activities, they can begin to have a negative effect on the social development of individuals if used in excess, the psychologist said.
READ MORE: Sexed-up social media damaging girls' mental health, study suggests
He believes that parents need to take more control of the situation by taking simple steps, like keeping a journal for tracking how much time is being set aside for a variety of different activities, like doing homework, reading and writing.

At the same time, schools need to rethink their sexual education requirements, and instead of placing excessive emphasis on the physical side of relations, talk more about communication and expressing emotions, he said.

"We need to set standards of excellence, and be aware that there is a problem in the first place," Zimbardo said.
You can share this story on social media: