TaxiBots: Self-driving cars could cut city traffic by 90%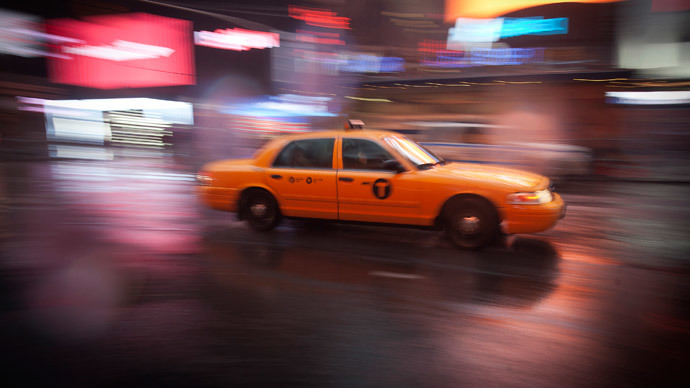 Automated cars may be the next revolutionary step in transport, and could appear within the next decade, according to new research.
The study found that if self-driving "TaxiBots" appeared on the streets of major capitals, it would significantly ease city traffic.
The research refers to hypothetical "self-driving cars" that could be "shared simultaneously by several passengers."
The scientists conducted their research by developing a model of mobility patterns based on Lisbon. They simulated the presence of TaxiBots: possible pick-up and drop-off locations, as well as waits times, and the way the dispatcher system might work.
READ MORE: UK begins testing driverless cars with ambitions for world leadership in industry
Many factors were taken into account: local population, size of the city, commuting habits, car ownership, and others.
Researchers discovered that introducing self-driving taxis could bring about a lot of advantages for city traffic.
Self-driving robotic cars could clear the city streets of nine out of 10 cars. Also, TaxiBots could reduce street parking, leaving more than 200 football fields' worth of space (in their case city of Lisbon), and lead to 65 percent less traffic during rush hour.
"It is conceivable that a shared fleet of self-driving vehicles could completely obviate the need for traditional public transport," the study reads.
READ MORE: Tesla updates software to roll out driverless cars in three months
The research was headed by Luis Martínez of the International Transport Forum, and carried out by scientists at the Paris-based Organization for Economic Cooperation and Development.
The study mainly deals with small and middle-sized European towns, so larger cities still need to be considered.
There are, however, potential downsides to the program: critics say the introduction of self-driving vehicles could see house prices and retail go up.
Nevertheless, leading taxi companies want to participate in the creation of these revolutionary vehicles. Last year, Uber CEO Travis Kalanick declared his company would eventually replace all its vehicles with self-driving ones.
In a tweet, Kalanick added a little more context to his thoughts on the topic, explaining that he thinks the transition to driverless cars is a decades-long process.
Also in 2014, Google announced the creation of self-driving cars, without steering wheel or pedals.
You can share this story on social media: