'Halal sex shop' owner denies opening store in Mecca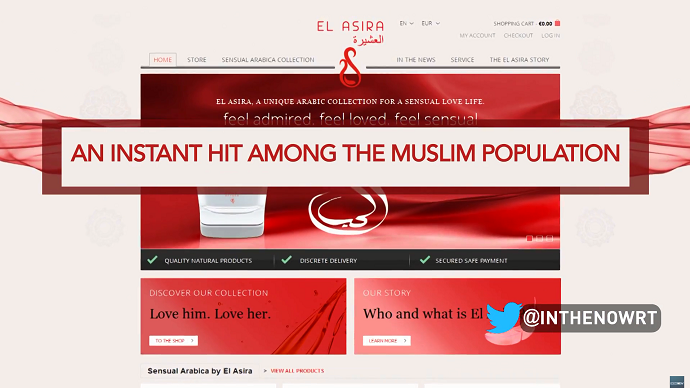 The owner of an online sex-shop in Amsterdam selling "sharia compliant" items has refuted reports that he plans to open a store in Mecca. He did, however, stress there wouldn't be anything wrong about setting-up such a shop in the Saudi Arabian city.
The plan for a sex-shop in the holiest city for Muslims was first reported by a Morocco-based website Alyaoum24. It cited an AFP interview in which the owner and CEO of Amsterdam's El Asira sex-shop, Abdelaziz Aouragh, said he was willing to take his business to Mecca. The story of a "sex-shop about to open" in Saudi Arabian city quickly became a hot topic of conversation.
READ MORE: 'Halal' sex shop for Muslims to open doors in Mecca
Aouragh was quick to play down the mooted move, saying journalists were guilty of misinterpreting the facts. Around a year ago, he did mention the possibility of opening a concept store for El Asira products, such as lubricants and lingerie, but he never confirmed his intention to carry this out.
"The media attention that it's getting is unbelievable," Aouragh told ThinkProgress over Skype. "I'm getting requests from all corners of the world who want to know about the story in Mecca and I'm like, you don't have your facts straight, unfortunately."
READ MORE: Two Saudi women jailed for driving freed from prison
The entrepreneur blasted journalists for what he said was the sensationalist use of the word "sex." According to Aouragh, the Islamic tradition, while requiring strict intimacy, does encourage sexual pleasure – and his selection of products is meant to "enhance sensuality." Lingerie outlets Victoria's Secret and Nayomi both have stores in Saudi Arabia, with the later having a shop in Mecca.

The story has prompted a heated discussion on social media. The hype was fueled by the female human rights situation in the country, where women have to follow a strict dress code, cannot go out without a male relative or spouse. They are also forbidden to drive cars.
You can share this story on social media: