Helicopter B&B: Pilot travels 35,000km to track down his 31 Royal Navy copters (PHOTOS)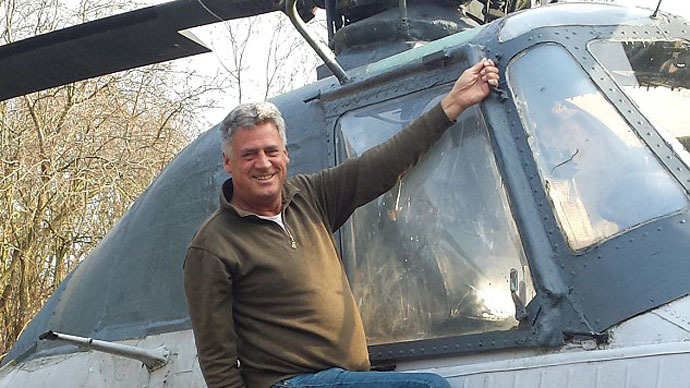 A British chopper pilot who now lives in Australia has traveled 35,000 km to track down every aircraft out of the 31 he had flown as part of Royal Navy. While some choppers eventually made it to museums, one was turned into camping accommodation.
Jerry Grayson, 59, became interested in the mission when he found an online page created by another ex-pilot, and they exchanged their stories. Besides the sheer interest of finding out what became of the choppers he worked with, Grayson explained an underlying motive for his mission.
"In the way that you go with an experience with people and you become very close to them, when you go through an extreme experience with a machine like a helicopter, you have the same emotional attachment," Grayson told RT.
He went from Melbourne to a few parts of the UK: London, Sussex, Doncaster, Cambridge, Ipswich, Yeovilton and Newport.
Out of 31 choppers he flew, 12 were "alive," as he calls it.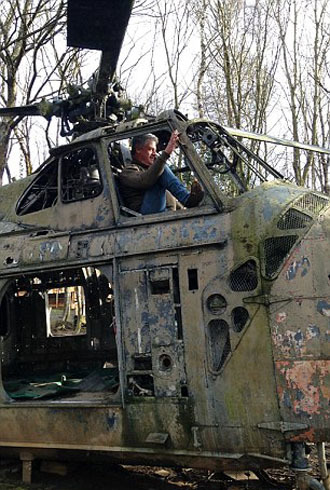 During the mission to find the choppers, Grayson discovered that the majority of the aircraft were either blown up in target practice or had become museum pieces. This is what happened to the one Grayson used to learn to fly – it is now housed in the Imperial War Museum hanging from the roof and is "very lovely to see."
However, one of the helicopters, a Wessex Mark 1, turned into a remarkable thing: a so-called 'glamping' accommodation for posh campers who wanted a bit more comfort than in the tent.
"It's bizarre that it's now being used to sleep in. If I'd fallen asleep in a Mark-1 35 years ago, it would have cost me my life. It didn't feel like three decades ago that I'd last set foot inside. But when I looked at all the switches and dials I realized I can't remember how to start the thing," Grayson said.
The aircraft, called Wessex XS 886, now stands between a gypsy caravan and an old Routemaster bus in Blackberry Wood campsite near Ditchling, Sussex. It was used for six rescues by Grayson in 1977-79.
"'We used to save people from the cliff sides. Things like children in dinghies being blow out to sea or surfers suffering with the bends," Grayson said.
Once, he had to rescue a woman who had been wounded as she fell off a cliff near a theater, with "the whole cast of 'A Midsummer Night's Dream' watching."
Grayson is originally from Arundel, Sussex, and currently designs aerial stunts for motion pictures. He wrote a book about his life, called "Rescue Pilot: Cheating the Sea" in Melbourne.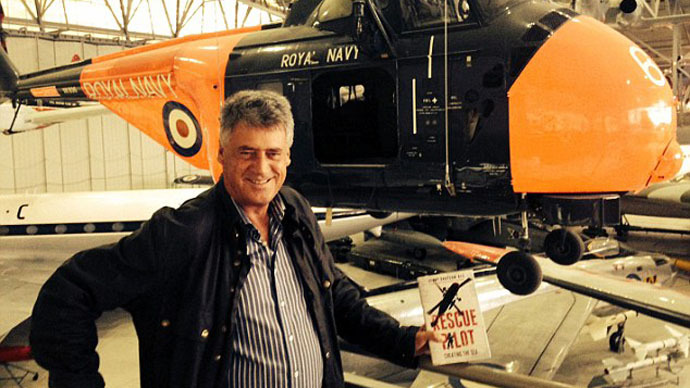 He entered the Royal Navy in 1972, at age 17, becoming the youngest pilot to have served in the Royal Navy. By 25, he had already been the most decorated navy pilot in peacetime, and was awarded with Air Forces Cross by Britain's Queen Elizabeth II.
Grayson is also known as a hero, as he saved 15 yachtsmen in the course of the notorious Fastnet Yacht Race in Ireland in 1979: due to storms, there were 18 fatalities during the event.