Green side of drones: Flying bots may plant 1 billion trees a year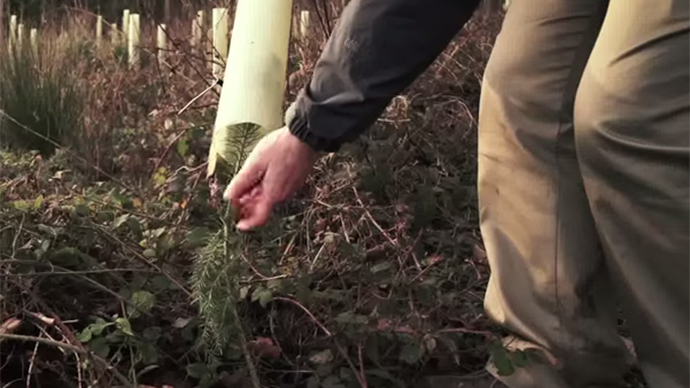 An Oxford-based startup has an ambitious plan to combat deforestation by planting 1 billion trees a year by using drones.
READ MORE: New radar tech targets military, civilian drones, cars
BioCarbon Engineering is exploring new precision planting methods and mapping techniques to achieve this goal.
"We are going to change the world 1 billion trees at a time," said CEO and former NASA engineer Lauren Fletcher.
"The only option we had previous was hand planting, which is slow and really expensive and just can't keep up with industry scale deforestation. We are hoping that our technologies will provide opportunities to really scale up reforestation and replanting rates."
At the current rates up to 26 billion trees are being destroyed every year in comparison to the 15 billion that are being replanted.
BioCarbon has improved the previously flawed dry seeding by air methods and minimized the human effort needed in the process.
It uses drones to fly above an area and estimate the success rate of restoration. Then, the drones descend lower and spread out pods filled with pre-germinated seeds that are covered in a nutritious hydrogel.
READ MORE: Amazon test-drives delivery drones in Canada, bypassing tight US regulation
Fletcher projects that with two drone operators controlling several UAVs up to 36,000 trees per day could be planted.
BioCarbon is working to have the drones fully operational by the end of the summer. Fletcher has highlighted Brazil or South Africa as the first possible sight for the project.
The project was the finalist in the Drones for Good competition in the United Arab Emirates, reaching the semi-final stage.
You can share this story on social media: