German prof apologizes after denying internship to male Indian due to 'rape problem'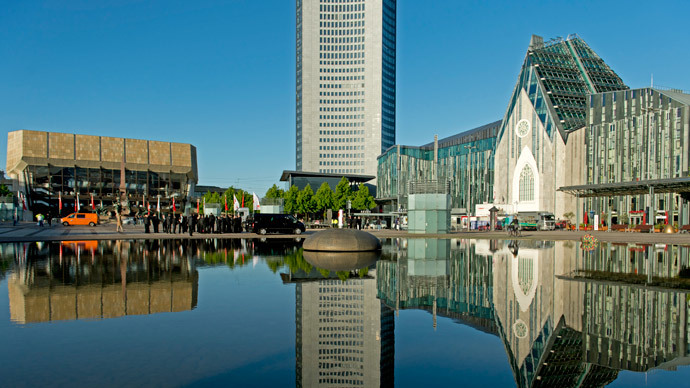 A German professor has apologized for denying an internship to a male Indian student, citing India's "rape problem" as a reason for his disqualification. It comes after Germany's envoy wrote a scathing letter objecting to the professor's reasoning.
"I have made a mistake," wrote biochemistry Professor Annette Beck-Sickinger of the University of Leipzig in a statement on Monday. "I sincerely apologise to everyone whose feelings I have hurt."
Her apology follows a strongly worded letter sent by Germany's ambassador to India, Michael Steiner, who criticized the professor's reasoning. "India is not a country of rapists," he stated.
"It has been brought to my attention that you denied an internship to a male Indian student, giving "the rape problem in India" as a reason. Let me make it clear at the outset that I strongly object to this," Steiner wrote.
He elaborated that the Nirbhaya case – when a 23-year-old girl was brutally gang-raped aboard a Delhi bus in 2012 – has "refocused attention on the issue of violence against women." He said that rape is not only a problem in India, and that the "Nirbhaya case has triggered a lively honest, sustained and very healthy public debate - a public debate of a quality that wouldn't be possible in many other countries."
READ MORE: Indian man facing death penalty for gang rape says victim 'should be silent and allow the rape'
Steiner added that the Indian government and Indian civil society organizations are very committed to tackling the issue.
"I would encourage you to learn more about the diverse, dynamic and fascinating country and the many welcoming and open-minded people of India so that you could connect a simplistic image, which – in my opinion – is particularly unsuitable for a professor and teacher," he wrote.
According to screenshots of the emails between the professor and the applicant, the student was denied the placement because the professor did not "accept any Indian male students for internships," as she heard "a lot about the rape problem in India." The correspondence was posted on question-sharing platform Quora on Sunday.
"I have many female friends in my group, so I think this attitude is something I cannot support," Beck-Sickinger stated.
When the student, who remains unnamed, asked why the professor was generalizing the issue, she answered that it "may not apply to individuals. However, it is also unbelievable that the Indian society is not able to solve this problem for many years now. Reports reach Germany on a weekly base, and especially these 'multi-rape crimes' are threatening, but for me also demonstrate the attitude of a society towards women. Also female tourists are kidnapped by groups of males and then abused."
READ MORE: Delhi rape documentary being removed from YouTube, at India govt request
She elaborated by stating that "many female professors in Germany decided to no longer accept male Indian students for these reasons, and currently other European female association are joining. Of course we cannot change or influence the Indian society, but only take our consequences here in Europe."
The incident comes after the Indian government ordered last week to ban the broadcasting of 'India's Daughter,' a documentary about the fatal Delhi gang-rape. The film sparked debate in India, as it includes an interview with one of the convicted rapists, Mukesh Singh, who blamed his victim for being responsible for the incident, saying she shouldn't have been out at night and should not have fought back.
You can share this story on social media: