​Snowden 'working exhaustively' with US to secure terms of trial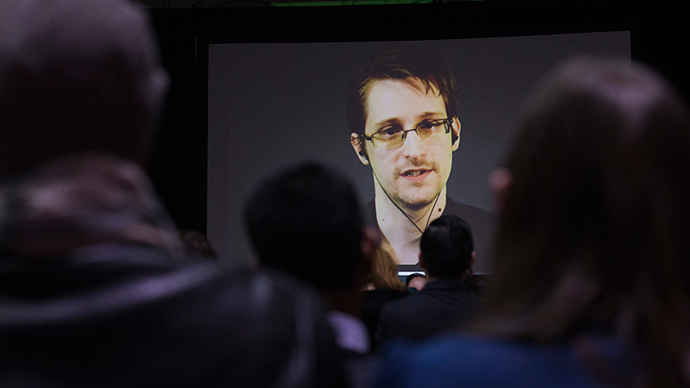 Whistleblower Edward Snowden says he has been working with the US government since he fled the country two years ago to secure the terms of a fair trial should he decide to return to America, but says that at the moment proceedings are not on the horizon.
"I've been working exhaustively with the government now since I left to try to find terms of a trial," he said Wednesday during a live question and answer session organized by Canadian Journalists for Free Expression.
However, the former NSA contractor said that because the US government is not at the moment willing to offer him a fair trial, he has no plans to return in the near future.
Takeaway from #AskSnowden event: Even if you trust current gov w your info, remember those in power change @CBCNewspic.twitter.com/lsL9Pg9dcO

— Caro Rolando (@caro_escribe) March 4, 2015
"I would love to go back and face a fair trial, but unfortunately ... there is no fair trial available, on offer right now," he said in a live question and answer discussion organized by Canadian Journalists for Free Expression, Ryerson University and the CBC.
On Tuesday Snowden's Russian lawyer Anatoly Kucherena told a news conference that his client has started working with a team of US and German lawyers trying to arrange a way for Snowden to return to the United States. Many in the media took this to mean that Snowden's homecoming was imminent. Kucherena clarified his statements on Wednesday.
"Some reporters must have misinterpreted what I said during my press conference and jumped to the wrong conclusion that my client was about to go home already," Kucherena told the Los Angeles Times. "This is not happening until the US government stops politicizing Edward's case and offers him a fair and unbiased trial."
Snowden has been living in Russia since 2013 when the North Carolina native released extensive confidential documentation about the National Security Agency's controversial surveillance methods. Russia has granted him temporary asylum.
You can share this story on social media: