Banned mobile crematorium eludes authorities for a year – report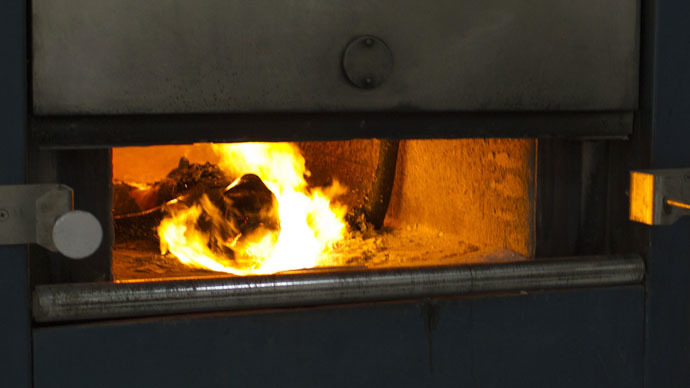 Police officers in the Russian city of Kaliningrad are hunting what has been described as a crematorium on wheels. A funeral business has been using a trailer with the cremation chamber inside despite the ban, local media report.
The cremation chamber was originally meant to be used for biological waste in poultry, livestock and animal farms. But local businessmen decided to use it to burn the bodies of deceased people, despite the ban issued by local authorities in 2013.
The Prosecutor's Office told klops.ru website they are aware of the problem and that an investigation is currently under way. The legal entity which owns the car claims it doesn't know its current whereabouts. Assistant Attorney Georgy Tachkov said the funeral business provides documentation that after cremation in Kaliningrad, home to about 431,000 people, the bodies are transported to Minsk.
"It has been confirmed that some of the bodies were indeed exported outside the region. Others did not cross the border, although a service for cremation was provided," he said.
The mobile crematorium offers services for 15,000 rubles, about $240, it is reported.
Cremation in Belarus and Lithuania cost at least 60,000 rubles ($960), according to klops.ru. So, the mobile crematorium's offer in Kaliningrad - the Russian exclave between Poland and Lithuania on the Baltic Sea - is a much cheaper option.
A poll conducted in 2013 showed that almost 70 percent of Kaliningrad residents approve construction of the crematorium in the city. Representatives of a Dutch construction company have been reportedly negotiating the construction of a crematorium in the seaport city since March last year.