French minister urges Facebook, Twitter, Google to cooperate directly, promptly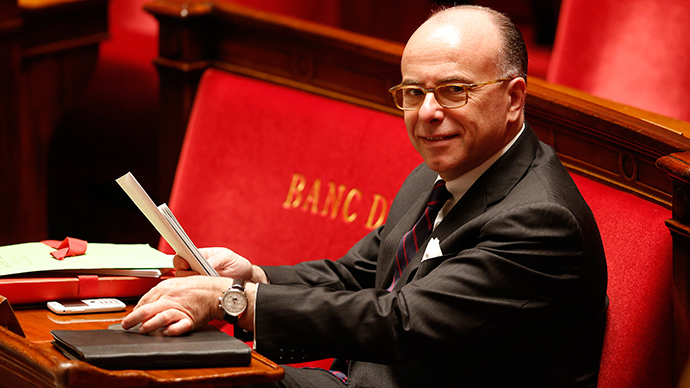 The French interior minister said that at a special meeting in the US he asked Google, Facebook, Microsoft and Twitter to help French officials facilitate investigations and to react immediately to terrorist propaganda.
"We emphasized that when an investigation is underway, we don't want to go through the usual government to government channels, which can take so long," French Interior Minister Bernard Cazeneuve said after a meeting with representatives from the US tech giants, AP reported on Saturday.
He visited San Francisco and Silicon Valley on Friday, and invited the leaders of the tech companies to come to Paris in April in order to boost further collaboration.
.@Facebook welcomes @BCazeneuve ! pic.twitter.com/59sFErFNOa

— SF French consulate (@FranceinSF) February 20, 2015
"It's important to have full cooperation and quick reaction," Cazeneuve added, referring to the fight against terrorism and its propaganda on the internet, which France intensified after terrorist attacks in Paris this January that took lives of 20 people.
"I told them we can figure this out together, we can come up with a counter-terrorism speech and block these sites that are enticing the most vulnerable members of our society to commit terrorist acts," the minister said
avec Elliot Schrage, vice President, sur le campus de Facebook à Menlo Park. pic.twitter.com/2O6VEn8juU

— Bernard Cazeneuve (@BCazeneuve) February 20, 2015
Earlier he noted that "the French were strong proponents of freedom of speech," as cited by Reuters.
READ MORE: Islamic State is winning the digital war against the West, says expert
However, spokespeople for Twitter, Facebook and Google didn't say if they would comply with the French minister's request.
"We regularly host ministers and other governmental officials at Facebook, and were happy to welcome Mr. Cazeneuve today," a Facebook spokesperson commented on the visit. "We work aggressively to ensure that we do not have terrorists or terror groups using the site, and we also remove any content that praises or supports terrorism."
à Mountain View avec les représentants de Google, résolus à lutter ensemble contre le terrorisme. pic.twitter.com/Gcr5hsdvbW

— Bernard Cazeneuve (@BCazeneuve) February 20, 2015
According to the French minister, the internet – and especially social media – has become a sphere for such groups as the Islamic State (IS, formerly known as ISIS) to promote their ideology and recruit new followers. "More than 400" French citizens are believed to be involved in conflicts in Iraq and Syria as foreign IS fighters.
READ MORE: FSB director calls for further cooperation with the US in face of common threats
Over a week ago, new regulations were issued in France to implement a law that gives the government the authority to block "dangerous" content, but Cazaneuve believes the responsibility for such actions could rest upon the tech companies.
On January 7, two gunmen killed 12 people and injured 11 more in a deadly attack on the satirical newspaper Charlie Hebdo in Paris. The next day, a third gunman killed a policewoman and then killed four more people a day later, having taken hostages at a kosher supermarket in the French capital. All three terrorists were killed by the police.
You can share this story on social media: