Islamic State is winning the digital war against the West, says expert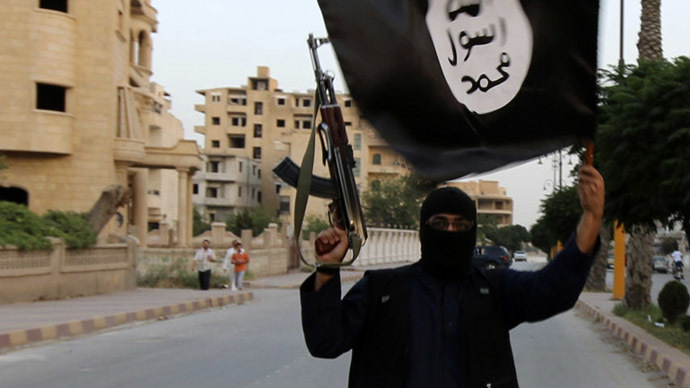 Islamic State is winning the digital war against the West because its foes are failing to counter extremist propaganda or highlight fallacies in the terror group's narratives, a leading British counter-terrorism expert says.
Haras Rafiq, head of the UK government-funded Quilliam Foundation, said renewed efforts to challenge Islamic State (IS, formerly ISIS/ISIL), propaganda are required.
He warned a failure to do so would allow extremist narratives to ferment and spread online, aiding radicalization in the process.
The Quilliam Foundation chief made the comments on Thursday at a counter-terrorism seminar in London organized by the consultancy group Albany Associates.
Isis are 'winning the digital propaganda war', says expert http://t.co/9h80Gudnm6pic.twitter.com/2k5FaHdVVs

— The Independent (@Independent) February 20, 2015
He stressed the West's far-right is engaged in a circular war with Islam, playing out in the digital sphere.
"In the absence of social activists online, you have a symbiotic relationship between Islamists and the far-right — one is breeding the other," he said.
Rafiq suggested the Kurdish Peshmerga's recent victory in the Syrian border town of Kobani was largely absent from the digital duels of online propagandists.
The counter-terror expert said this victory should have been capitalized on by anti-IS digiphiles to discredit the myth that IS represents "God's chosen warriors."
"There is no evidence that watching online propaganda turns anyone into a terrorist," writes @JamieJBartletthttp://t.co/ispTLT7uZk

— The Telegraph (@Telegraph) February 19, 2015
Islamic State's failure to annex Kobani in January was a serious blow to its plans to occupy vast sections of the Middle East.
The terror group's plans to annex the town were derailed by relentless airstrikes, conducted by a US-led coalition of armed forces.
When Islamic State's hold on the town finally disintegrated in January, approximately 1,000 Kurds had lost their lives.
Reflecting on recent events in Kobani, Rafiq said: "I think social activists should be flaunting those victories and we missed a trick."
"Practitioners are fighting a battle of propaganda online and I think that activists, as part of the social incubators, should be getting these messages out."
As IS fighters continue a bloody campaign to control territories in the Middle East, the US administration is seeking to intensify its digital war against the terror group.
On Tuesday, US government officials announced plans to expand its agency tasked with countering IS propaganda.
DHS Jeh Johnson to CNN: #ISIS is aggressively using #SocialMedia to push their propaganda... http://t.co/ksx04sanInpic.twitter.com/230riNWag2

— Adham Etoom (@AdhamEtoom) February 20, 2015
Following the Charlie Hebdo attack in January, the French government also sought to beef up its digital response to the jihadist group.
Officials in Paris released a graphic video, which used the hashtag #StopJihadism in a bid to discourage young French Muslims from pledging allegiance to Islamic State.
The Quilliam Foundation has released a campaign of its own to tackle IS propaganda called "Counter Extremism Together." As part of this process, it hopes to raise £25,000.
The project specifically seeks to tackle extremist ideology spread though the medium of film.
Quilliam plans to produce three counter-narrative films in an effort to build resilience against extremism.
"More and more people around the world are joining terrorist groups such as Islamic State, killing innocent people, promoting hatred and adding to the misery of the Syrian people," the think tank said.
"Together as a society, with people from all backgrounds, religious denominations and political leanings, we can fight back against this hatred."