Jordan to get more US weapons to fight ISIS - report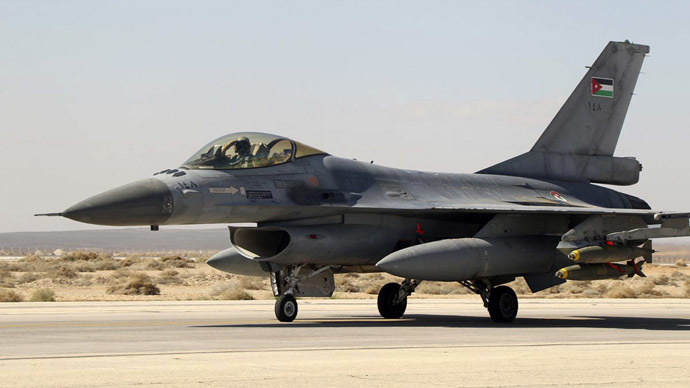 Pentagon is about to resupply Jordan's military with munitions the kingdom is spending while inflicting airstrikes against the militants of the Islamic State, media reports. Delivery of arms, including JDAM precision bombs, is expected in a few weeks.
Though both the Pentagon and the State Department have declined to comment, a number of US officials have confirmed to Reuters on condition of anonymity that the Hashemite Kingdom is not going to suffer a shortage of ordnance while fighting ISIS.
Jordan's King Abdullah personally appealed to American lawmakers for more military support and delivery of munitions and other weapons in the first place.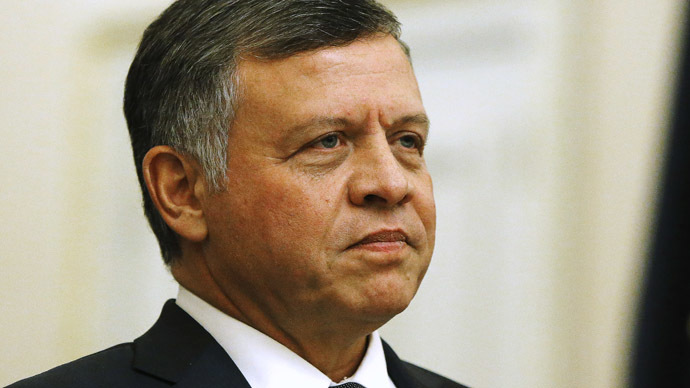 READ MORE: UAE sends F-16 jets to Jordan to step up airstrikes against ISIS – report
While visiting Washington last week, Jordanian monarch reported delays in normal delivery channels and specified Jordanian military's requests, which sought aircraft parts, additional night vision equipment and precision munitions. Reportedly, Amman requested Joint Direct Attack Munitions (JDAM), Boeing-made kits that enable modifying of a conventional bomb into precision-guided systems operated under GPS technology.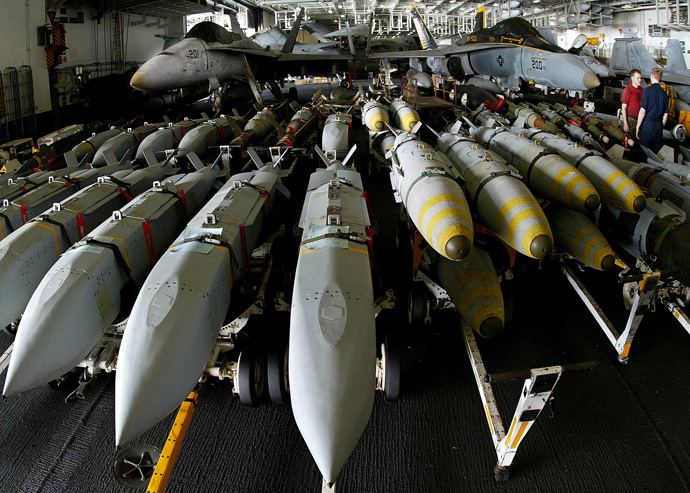 Jordan, which joined the US-led anti-Islamic State coalition in September, has augmented its military effort following the execution of its downed military pilot, Muath al-Kasaesbeh, who was burned alive in a cage by ISIS.
READ MORE: ISIS burns alive Jordanian pilot it kept hostage
Jordan is running out of bombs and needs more ordnance to keep the air strike pressure on the ISIS, a source close to the Jordanian government told Reuters.
"#Jordan Unleashing HELL on #ISIS… & They Painted THIS on Their F-16 Fighter Jets!" http://t.co/pc2GJszIjYpic.twitter.com/k14k9dVgTb

— Ian Fleming (@SchweizerGeld) February 7, 2015
Jordan's Air Force is specifically focusing its efforts on bombing the Islamic State's positions on the territory of Syria. According to the Pentagon's estimates, last week Jordan dropped 72 bombs in the first wave of its revenge.
READ MORE: 'Just the beginning': Jordan sends dozens of fighter jets to strike ISIS in Syria
King Abdullah's visit to the US prompted the Senate Armed Services Committee, led by Republican Senator John McCain, to urge the Obama administration to deal with Jordan's requests "with a sense of urgency reflecting the pace of events."
"This committee's immediate concern is to ensure Jordan has all the equipment and resources necessary to continue taking the fight directly to ISIL," McCain said.
Jordan's planes are bombing ISIS again, but this momentum might not last long: http://t.co/bcrbVOItOMpic.twitter.com/6clIffMjwa

— Foreign Affairs (@ForeignAffairs) February 12, 2015
"If the [Obama] administration does not up its game with Jordan in terms of equipment for their military, help on refugees, there will be strong pushback from Congress," a Republican committee member, Senator Lindsey Graham, said.
To bolster Jordan's ability to counter terrorism, Washington has signed a memorandum of understanding with Amman On February 3, allocating significantly greater funds for military aid to Jordan.
While usually the US provides Jordan with more than $300 million annual security assistance, the new document confirms Washington's commitment to increase aid from $660 million to $1 billion for 2015-2017.
You can share this story on social media: