50,000 casualties in Ukraine? German intel calls Kiev's 6k toll 'not credible'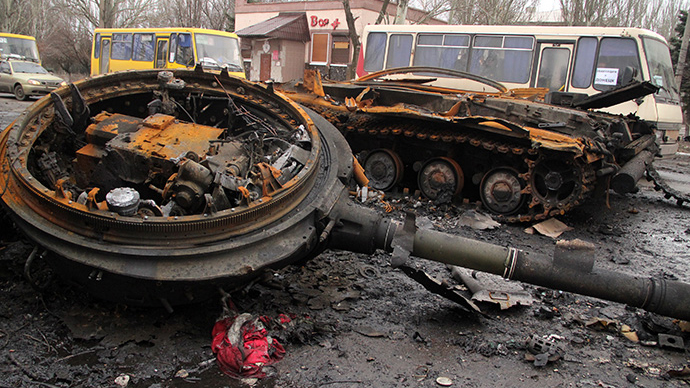 The German intelligence service estimates the real losses in the Ukrainian civil war at 50,000 dead (civilians and servicemen), which is nearly 10 times higher than reported by the Kiev authorities, German media report.
The information comes from a source in German intelligence, who spoke to the Frankfurter Allgemeine Sonntagszeitung (FAZ) newspaper.
"Germany's special services estimate the probable number of deceased Ukrainian servicemen and civilians at up to 50,000 people. This figure is about 10 times higher than official data. Official figures are clearly too low and not credible," the newspaper reported on Sunday, citing its source.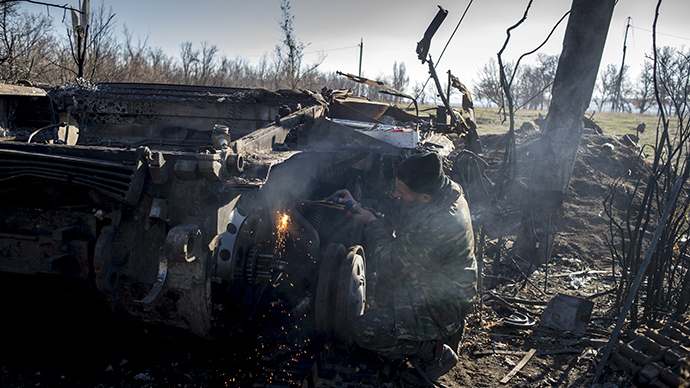 Just one day before the report was published, the Ukrainian president gave completely different numbers to the international community.
"The death toll for the Ukrainian soldiers defending land from the aggressor is now 1,432. Thousands of people, 5,638, have been killed since April [2014] andevery single day the number of victims among the civilians is rising," Petro Poroshenko said in his address to the 51st Munich Security Conference on Saturday.
The Ukrainian army is reported to be suffering its heaviest losses since the beginning of the conflict last spring. According to the Donetsk militia representative, Eduard Basurin, the Ukrainian army has lost 1,569 servicemen in just three weeks since restarting the offensive.
READ MORE: Blitzkrieg turned mayhem: Hacktivists claim they reveal Ukrainian troops' annihilation
The situation on the battlefield is dire for the Ukrainian forces. Some 8,000 Ukrainian troops are believed to be surrounded near the village of Debaltsevo in Donbass. Militia units cut off the only road linking this pocket of land to Kiev-controlled territory.
READ MORE: Thousands of Ukrainian troops thought to be trapped in Donbass
Taking into account these heavy losses, Ukraine is set to call up as many military age Ukrainians as possible. The national military draft for 2015 is expected to see 100,000 people joining the army in three stages throughout the year.
The recruitment effort, coming amid intensified fighting in eastern Ukraine, is being met by a distinct lack of enthusiasm by potential soldiers.
READ MORE: Potential conscripts evade draft, flee country amid escalation in E. Ukraine
You can share this story on social media: