US partly to blame for Ukraine's use of cluster bombs – McCain
The US is partially responsible for Ukraine's indiscriminate use of cluster bombs in the country's east, US Senator John McCain told Russia's Sputnik news agency. According to McCain, it is due to the US failing to send Kiev other arms.
READ MORE: McCain & other top officials accused of illegally visiting Syria
"I think that if we had provided them with the weapons they need, they wouldn't have felt they had to use cluster bombs. So, it's partially our fault," McCain, who is also the US Chairman of the Senate Committee on Armed Services, told Sputnik.
Human Rights Watch (HRW) has confirmed November reports that Kiev's military used cluster bombs in residential areas in southeastern Ukraine, including Donetsk and Lugansk. The NGO also said that cluster ammunition was deployed in Donetsk on October 2, which led to the death of an employee from the International Committee of the Red Cross.
The usage of cluster munitions has been declared illegal and a violation of international humanitarian law by the UN. Up to 114 countries have signed a UN treaty banning such weapons, which are made of hundreds of submunitions that can travel in any direction during blasts, putting everyone in their vicinity at high risk.
HRW blamed Kiev for not investigating its army's indiscriminate use of prohibited cluster bombs against civilians in the country's east. Ukrainian Prime Minister Arseny Yatsenyuk responded by claiming "there is no evidence of that," and suggested that the group should focus on Crimea, which split from Ukraine and reunited with Russia in March 2014.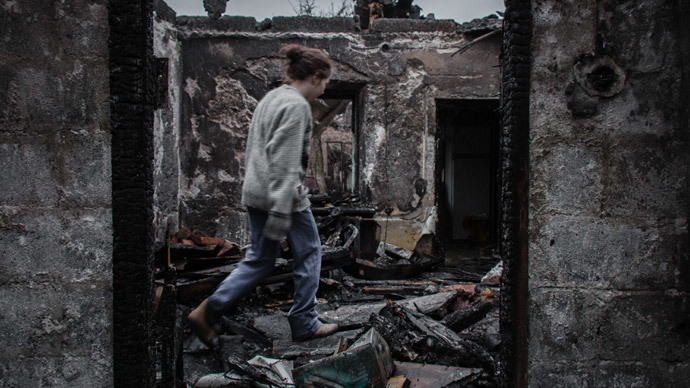 READ MORE: HRW urges Kiev to acknowledge cluster bomb use, stop indiscriminate killings in E. Ukraine
McCain also stressed that US military advisers would have to travel to Ukraine, if the US decides to supply the country with ammunitions, "We require some [military advisers]," McCain said. "But it's not a large number that we need and they are not going to engage in combat. We will not put American troops in combat roles, but we will help them [Ukrainians] defend themselves."
McCain is one of the political figures speaking out in support of providing lethal aid to Ukraine, in addition to supplies and training that are already being provided, as some of the US military advisers have already been on the ground in Ukraine since last year.
He argued that Ukraine requires Javelin anti-tank missile systems, as well as intelligence support.
READ MORE: US sending weapons to Kiev 'not the answer' to Ukraine crisis – White House adviser
The question of whether or not to send lethal aid to Ukraine has been a point of contention in the US politics this week. On Monday, the White House announced that it is still looking at "all options" in addressing the Ukrainian crisis. "We do continue to assess how to best support Ukraine," US State Department spokesperson Jen Psaki also said on Monday. "Our focus does remain on pursuing a solution through diplomatic means, and we are always evaluating other options that will help create space for a negotiated solution to the crisis."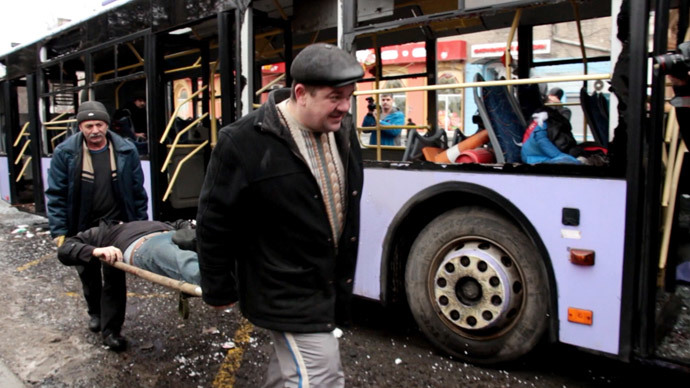 Meanwhile, deputy national security adviser Ben Rhodes told CNN on Monday that supplying more arms to the Ukrainian government won't solve the crisis in the country. "We don't think the answer to the crisis in Ukraine is simply to inject more weapons," he said. Instead, "the best way" lies through imposing more economic sanctions on Russia, the White House official added.
Moreover, White House Press Secretary Josh Earnest said during a Monday briefing that the US is mulling ways it can give additional funds to Kiev.
READ MORE: US mulls providing Kiev forces with 'defensive' weapons – report
The civil war in Ukraine has taken the lives of more than 5,000 civilians and has had a tremendous impact on the country's economy.
Russian President Vladimir Putin said in December that the conflict must be resolved through direct talks between Kiev and the rebels. He further stressed that it is Kiev, not local militias, who launched the offensive in the southeast. The militia forces were formed in eastern Ukraine following the armed coup of February 2014, as a large part of the local population did not accept the Western-backed interim government.
In January, the violence intensified between anti-government forces and Kiev troops following months of shaky truce, which was implemented following peace talks in Minsk in September. Moscow has been calling on both conflict sides to stick to the ceasefire agreement reached there.
The city of Debaltsevo has recently become the scene of heavy fighting between the Ukrainian troops and the rebels. On Thursday, Donetsk militia proposed a ceasefire starting from 9am local time (0600 GMT) on February 6, in order to provide a corridor so that civilians in Debaltsevo can leave the conflict area. Kiev has reportedly agreed to hold fire.
READ MORE: Kiev agrees to create humanitarian corridor for Debaltsevo civilians – militia
You can share this story on social media: