Iran's Khamenei urges young Westerners to learn about Islam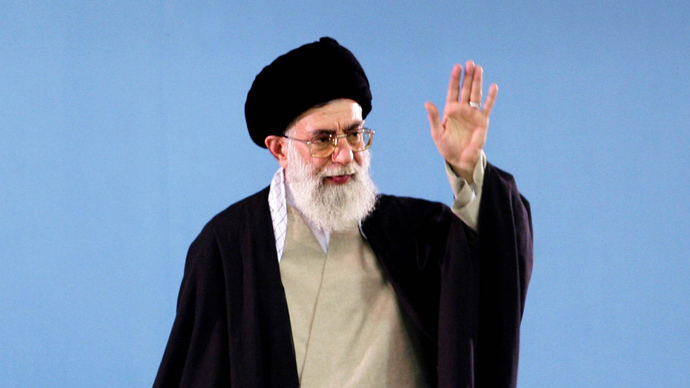 The supreme leader of the Islamic Republic of Iran, Ayatollah Ali Khamenei, has written an open letter to Western youth urging them to examine Islam for themselves, rather than accepting the prejudiced views of the media and politicians.
Khamenei referred to the recent tragic events in France and similar ones in other Western countries, which convinced him to talk to the young people of Europe and North America directly.
Maybe,by ur sense of responsibility, future GEN would write history of interaction b/t Islam&West w lesser resentment pic.twitter.com/9nFLuxarkw

— Khamenei.ir (@khamenei_ir) January 21, 2015
Iran publically denounced the terrorist attacks on the offices of the satirical magazine Charlie Hebdo in Paris earlier this month, but also condemned the publication of the images of the Prophet Mohammed as "insulting" and "provocative."
He also says he decided to write to the youth directly because "the future of your nations and countries will be in your hands" and because the "quest for truth is more vigorous in your hands."
"I don't address your politicians and statesmen either in this writing because I believe that they have consciously separated the route of politics from the path of righteousness and truth," he wrote.
Have you personally read the Quran and teachings of the Prophet? #Letter4Upic.twitter.com/ZriBH46BXq

— Khamenei.ir (@khamenei_ir) January 21, 2015
Khamenei says that over the past few decades, almost since the breakup of the Soviet Union, attempts have been made by influential people in the West to create a "horrifying enemy" out of Islam.
He then refers to the histories of the US and Europe, as being "ashamed of slavery, embarrassed by the colonial period and chagrined at the oppression of people of color and non-Christians."
While giving credit to Western scholars and historians, who have painstakingly looked at the past in order to reveal the truth, Khamenei also asks why a truthful collective conscience can be applied to the distant past but not to the current problems of the world, including the treatment of Islamic culture and thought.
Don't allow the arrogants to hypocritically introduce their own recruited terrorists as representatives of Islam. #ISIS#BokoHaram#Letter4U

— Khamenei.ir (@khamenei_ir) January 21, 2015
Rather than fear and phobia of the "other," the supreme leader urges the young people of the West to "study and research the incentives behind this widespread tarnishing of the image of Islam" and get knowledge of "Islam from its primary and original sources."
In what is a carefully worded message Khamenei doesn't insist that any reading of Islam, including his own, should be accepted as the right one but rather in today's world resentment and prejudices should be avoided.
He concludes with the hope that future generations will better understand Islam and "would write the history of this current interaction between Islam and the West with a clearer conscience and lesser resentment."
My first request is that you research the incentives behind the widespread tarnishing of the image of Islam.#Letter4Upic.twitter.com/iEympz7ux6

— Khamenei.ir (@khamenei_ir) January 21, 2015
You can share this story on social media: