Russia-US nuclear material security cooperation discontinued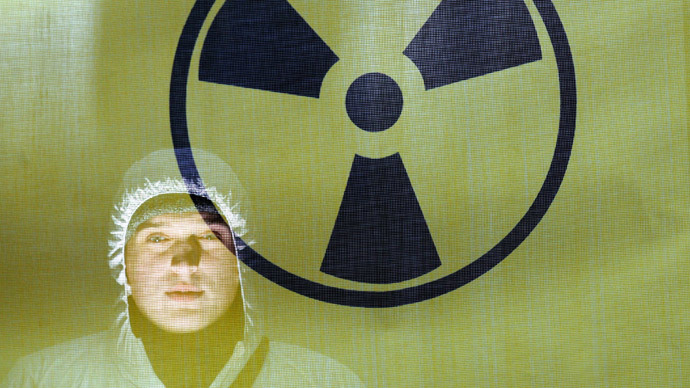 Moscow and Washington have officially ceased 20 years of co-operation over securing storage of nuclear material in Russia, US media reports. Russia's Rosatom warned that no new contracts with the US were expected in 2015.
The declaration on stopping co-operation in the nuclear material protection sphere was signed on December 16, The Boston Globe reported on Monday. The newspaper obtained a three-page document that draws a line under 21 years of fruitful cooperation between the two nations' nuclear agencies.
The decisive talks took place in Moscow over a month ago, but the outcome remained secret until early this week.
The meeting was attended by reportedly well over 40 experts from both sides, representing various industries dealing with the use of fission material. According to the Globe, the American delegation consisted of officials from the US State Department, Department of Energy, the Pentagon and its nuclear weapons labs. The Russian host party was made up of officials representing dismantling entities that varied from arms control to outgoing nuclear submarines' disposal.
Russia ends US nuclear security alliance that worked to keep stockpiles secure http://t.co/zW0nNSpujZpic.twitter.com/0BHLy4llNv

— The Boston Globe (@BostonGlobe) January 19, 2015
After the collapse of the Soviet Union, the US assisted Russia in securing its huge stockpiles of weapons-grade plutonium and highly enriched uranium, as well as financing dismantling nuclear weapons.
Over the two decades of the Cooperative Threat Reduction programs, the US reportedly spent $2 billion, with $100 million allocated for 2015 and plans to continue the programs until at least 2018. The money was spent on creating a computerized record keeping system, personnel training, inventory of fission materials, and withdrawal of fission materials from former Soviet republics.
Starting from January 1, joint security operations at Russia's 18 civilian facilities with weapons-grade nuclear material have been discontinued, as well as further security upgrades in 7 'closed nuclear cities' hosting military and civilian nuclear laboratories, institutes and nuclear research centers.
Russian authorities scotched America's plans to install radiation sensors in the country's airports, seaports and border crossings that would monitor Russia's fission material circulation to "catch potential nuclear smugglers," according to the official version.
Russia also stopped work on diluting its weapons-grade plutonium and uranium stock into a "less dangerous" form, previously conducted at two facilities.
Installation of high-tech surveillance systems at 13 nuclear material storage buildings in Russia has also been called off.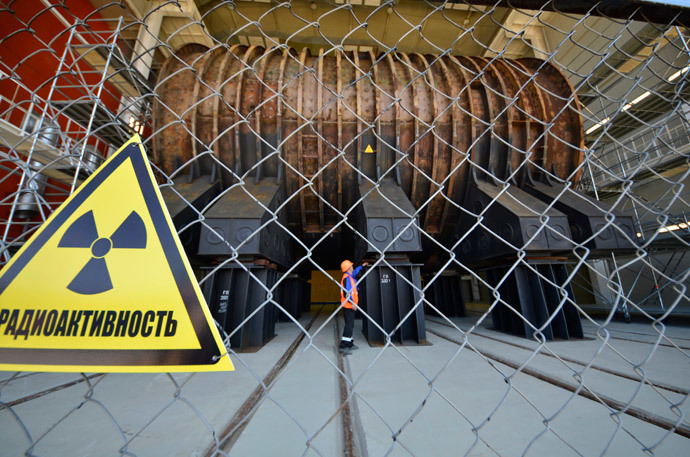 "They need continuous attention and international cooperation," said Siegfried S. Hecker, a former head of the Los Alamos National Laboratory, who has traveled to Russia more than 40 times since 1992. "You cannot afford to isolate your country, your own nuclear complex, from the rest of the world," Hecker stressed, as cited by BG.
Former Republican Senator Richard Lugar of Indiana, who has fostered and monitored Russia-US fission material control programs over the years, questioned Russia's expertise in keeping track of its vast reserves of nuclear material.
"The housekeeping by the Russians has not been comprehensive," Lugar said in an interview. "There had been work done [with the US] hunting down nuclear materials. This is now terminated."
At the same time, David Huizenga, nonproliferation expert at the National Nuclear Security Administration, who led the US delegation to Moscow in December, said: "We are encouraged that they stated multiple times that they (Russians) intend to finish this work."
The crisis in Russia–US relations over developments in Ukraine has been deepening throughout 2014, and has finally affected the business of international control over radioactive materials.
The first signs of discord were visible months ago, in August, when BG headlined: 'US-Russia work on nuclear materials in jeopardy'.
READ MORE: Russia could revise key nuclear arms treaty over growing US antagonism - official
The head of Russia's state nuclear monopoly Rosatom, Sergey Kirienko, warned in November that no new contracts with the US are planned for 2015. A month later, Kirienko reported that international sanctions on Russia had failed to disrupt any Rosatom contracts planned as far ahead as 2040.
"None of our partners abandoned the realization of signed contract and deals," Kirienko said, stressing that all decisions made in the nuclear energy sphere are long-term and lie outside politics and political cycles.
READ MORE: Going Nuclear: Russia and India agree to build 12 power reactors by 2035
READ MORE: Russia, Iran sign nuclear construction deal for 8 units
READ MORE: Russia, South Africa sign $10bn nuclear power deal
You can share this story on social media: