Russia, South Africa sign $10 bn nuclear power deal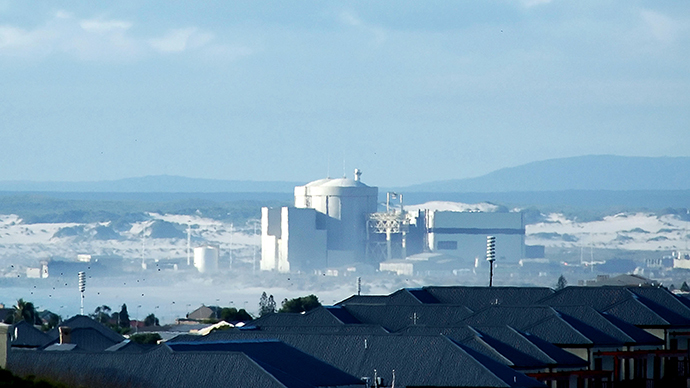 Russia's state-owned nuclear company Rosatom has signed a historic partnership agreement with South Africa to build a large-scale nuclear power plant in the African state and develop collaboration in other areas of nuclear industry.
The deal was signed on the sidelines of the 58th session of the International Atomic Energy Agency General Conference in Vienna on Monday.

"The Agreement lays the foundation for the large-scale nuclear power plant (NPP) procurement and development program of South Africa based on the construction in RSA of new nuclear power plants with Russian VVER reactors with total installed capacity of up to 9,6 GW (up to 8 NPP units)," said a joint statement published on Rosatom's webpage.

Besides the nuclear power plant construction, the two countries agreed to develop comprehensive collaboration in other areas of nuclear power industry – including the construction of a Russian technology-based multipurpose research reactor and assistance in the development of South African nuclear infrastructure.
Moreover, under the agreement Russia is to welcome South African nuclear specialists in its universities.

"I am convinced in cooperation with Russia, South Africa will gain all necessary competencies for the implementation of this large-scale national nuclear energy development program. ROSATOM sees to create in South Africa a full-scale nuclear cluster of a world leader's level – from the front-end of nuclear fuel cycle up to engineering and power equipment manufacturing," said ROSATOM's director general, Sergey Kirienko.

He added that the new project will contribute to the creation of thousands of new jobs and place a considerable order to local industrial enterprises worth at least $10 billion.

"I am sure that cooperation with Russia will allow us to implement our ambitious plans for the creation by 2030 of 9,6 GW of new nuclear capacities based on modern and safe technologies," said South Africa's minister of energy, Tina Joemat-Pettersson.

Koeberg nuclear power station near Cape Town is currently the continent's only commercial nuclear power station. The 1,800-megawatt nuclear facility is owned and operated by the country's only national electricity supplier, Eskom.

Russia's Rosatom currently has 29 projects for the construction of nuclear power plants, including 19 foreign commissions in India, China, Turkey, Vietnam, Finland, Hungary and others.
You can share this story on social media: