​China to create 'naughty list' of unruly travelers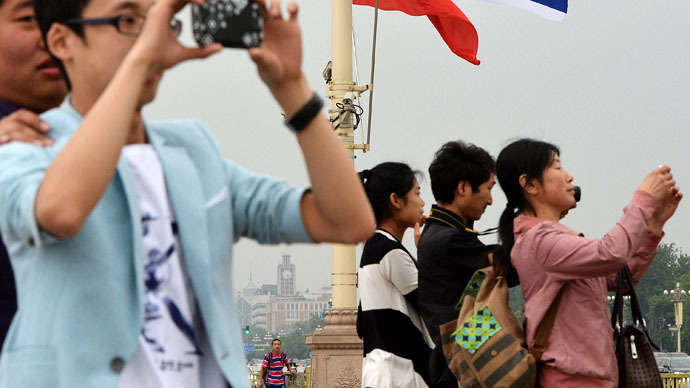 Following repeated complaints over the behavior of Chinese tourists abroad, authorities have decided to create a national database of unruly travelers. Those placed on the list may face problems when trying to book tickets or make reservations.
The number of Chinese tourists traveling abroad has grown tremendously: from 29 million in 2004 to 54.1 million people in just the first half of 2014. However, their behavior abroad is often confusing – and shocking – as they sometimes spit in the streets, yell in restaurants, fight in public, and ignore and disrespect local customs and laws.
Fearing for the country's reputation, China's government has begun working on new public records to track the behavior of those who misbehave abroad, Xinhua reported, citing National Tourism Administration head Li Jinzao.
The names of offenders will be put into a database which will rank the severity of each offense. The database will be shared freely with hotels, airlines, and travel agencies. Those listed may have trouble making reservations and buying tickets. Offenders may even be punished, although such details have so far not been released.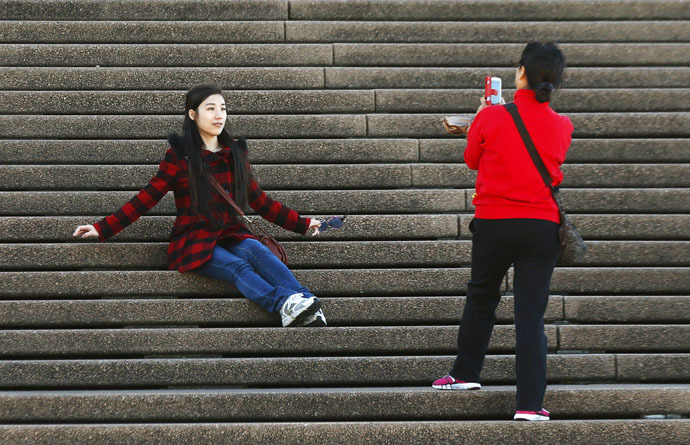 The situation became more acute last December, when state media called Chinese travelers "barbarians." At that time a plane flying from Bangkok to Nanjing had to turn back after a Chinese woman threw a cup of noodles in boiling water at a flight attendant, while her friend threatened to blow up the aircraft.
READ MORE: Early exit? Chinese first-time flyer opens plane emergency door
Several cases of ignoring safety rules in planes were reported around the same time. Most notably, a first-time flyer opened the emergency door of an aircraft before take-off, in order to get some fresh air. Another traveler used the same door to try and disembark.
Back in 2013, the Chinese Communist Party issued an official 64-page guidebook for the country's holidaymakers. Much of the information in the pamphlet was uncontroversial; Chinese tourists were encouraged to use shower curtains in hotel rooms, not to urinate in public pools, and to stop roping in locals to take photos of their group.
READ MORE: 'Do not take plane life jacket with you': China releases official rulebook for its tourists
At the same time, holidaymakers were advised not to take life jackets kept underneath plane seats, not to leave footprints on toilet seats, and to avoid drying handkerchiefs on lampshades in public places. However, the guide apparently didn't change Chinese travelers' habits overnight.
You can share this story on social media: