China to invest millions into UK first 'airport city'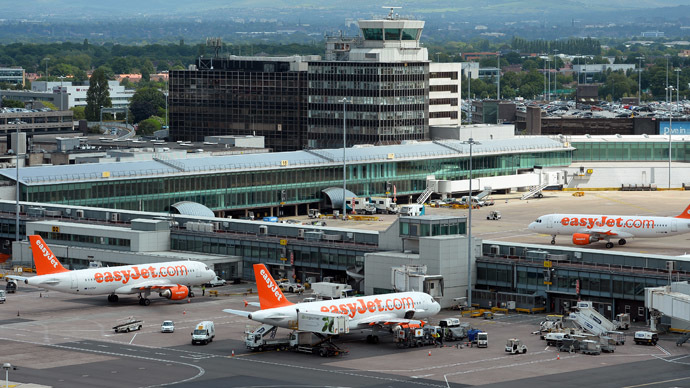 China will put millions of pounds to develop the area surrounding Manchester airport - the UK's third busiest. The £800 million joint venture comes as UK and Chinese businesses get closer after Beijing was granted a "super priority" visa regime.
The two countries have agreed to jointly develop 5 million square feet close to the airport, where offices, hotels, manufacturing firms, warehouses and logistics will be located. The complex will become the biggest construction since the Olympic Games.
The "airport city" will create approximately 16,000 new jobs for an economy that's working its way out of recession.
The deal which will go some way to boosting bilateral trade to $100 billion by 2015 was signed by Beijing Construction Engineering Group (BCEG), Carillion Plc, and the Greater Manchester Pension Fund.

"I think it shows that our economic plan of doing more business with China and also making sure more economic activity in Britain happens outside the City of London is working," said British Chancellor George Osborne who is in China on a five-day trade mission.
This month George Osborne announced a "super priority" visa system which will simplify access for Chinese business leaders and rich people. Selected travel agencies will be allowed to issue a visa by simply accepting the application from similar to Schengen arrangements.
According to the office of the Mayor of London 104,000 Chinese tourists visited the city in 2012, that is 28 percent up from 2011 and more than double 2009. Britain is losing about £1.2 billion due to bureaucratic barriers preventing the arrival of most valuable tourists.
The cooperation between the two nations is in full swing. Last week the Zhong Rong Group announced plans to spend £500 million to reconstruct London's Crystal Palace, while the Chinese ABP developer intends to invest £1 billion to rebuild the Royal Albert Docks.
You can share this story on social media: