'Hollywood, Orthodox-style': Church activists want Golden Globe-winning film 'Leviathan' banned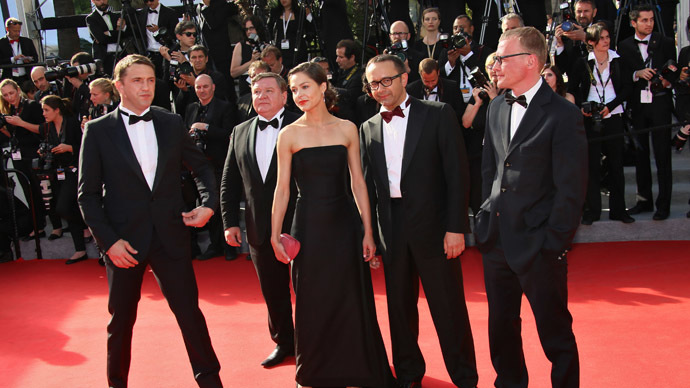 Russian Orthodox activists are pressing the Culture Ministry in Moscow to create an "Orthodox Hollywood" and ban the distribution of the Golden Globe-winning "Leviathan."
The believers say that the drama tarnishes the reputation of the Russian Orthodox Church, openly criticizes the Russian government and shouldn't appear on the big screen.
"Leviathan is an evil film, and there should be no distribution for evil films. We'll ask the Culture Ministry not to let the film appear in cinemas, and urge them to create an 'Orthodox Hollywood,'" the head of the Russian Association of Orthodox Experts, Kirill Frolov, told the Izvestia newspaper.
READ MORE: Russian 'Leviathan' wins Golden Globe for best foreign language film
Among the film luminaries Frolov deems suitable to be part of an "Orthodox Hollywood" are Oscar-winning director Nikita Mikhalkov, controversial actor and defrocked priest Ivan Okhlobystin and famous Orthodox writer Archimandrite Tikhon.
However, leader of the Union of Orthodox Citizens, Valentin Lebedev, disagreed with Frolov, saying that Russia was a free country and Leviathan "shouldn't be banned from cinema theaters."
"But it should be found out on what basis a hefty part of the film's budget was financed by the state. We'll ask this question of [Culture Minister Vladimir] Medinsky. The film is made in the style of 'perestroika naturalism', or 'gore'. That's why the foreign festivals rushed to give it various international awards, due to the tensions in relations between the West and Russia," Lebedev said.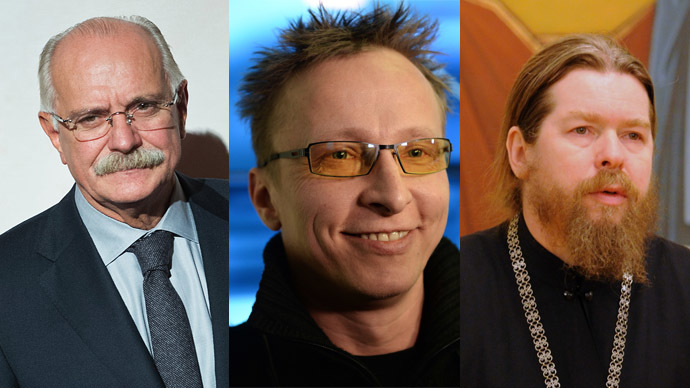 The Russian Orthodox Church has also commented on the initiative, stating that Orthodox citizens have the right to appeal to the government without asking the church authorities first.
READ MORE: 'Eye of Sauron' on Moscow skyscraper to end up badly for city, Orthodox Church says
"I haven't seen the film, but it's obvious that it's made with an eye to the Western audience, or, strictly speaking, Western elites, as the feature consciously reproduces widespread myths about Russia, and helps them to be rooted," Russian Orthodox Church spokesman Vsevolod Chaplin said.
Orthodox blogger Andrey Kuraev told Izvestia that "Leviathan" was an anti-clerical film, but that doesn't make it necessarily anti-church or anti-Orthodox.
"When the clerics intervene in the affairs of the state, it's called clericalism, which is banned by the Russian Constitution, and is within the limits of the law – and is even in the interests of the Church."
READ MORE: Activists say no to horror Halloween in Russia
"Leviathan" has just won the Golden Globe for best foreign film, and has also been nominated for an Oscar in the "Best Foreign Film" category.
The movie premiered at the Cannes Film Festival last May and garnered the prestigious Best Screenplay award.
Although it was highly appraised abroad, the movie received mixed reviews in Russia due to its depiction of Russian Orthodox Church and the country's authorities.
You can share this story on social media: