Paris attacks aftermath: Europe on high alert amid terror threats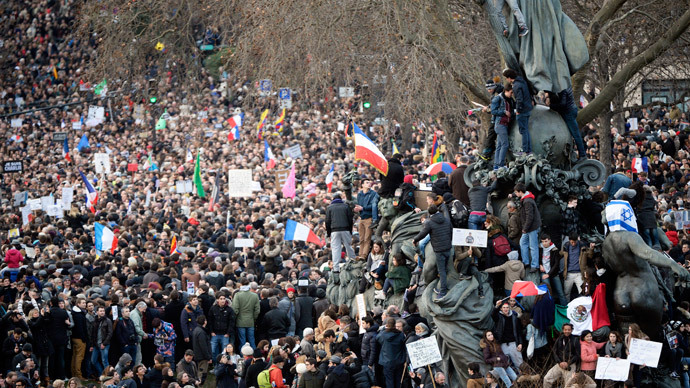 Many European countries are on high alert, boosting security measures in the wake of last week's deadly terror attacks in Paris. Denmark, Norway and Germany have already detected various threats.
READ MORE: Up to 5,000 EU nationals pose terror threat – Europol
German federal investigators are currently examining a possible threat of copycat attacks by local sympathizers to the last week's attack in Paris that left 12 people dead, Die Welt newspaper reported Wednesday. Investigators registered suspicious Internet activity, such as open calls for terror attacks.
According to a 25-page secret document, a copy of which was obtained by the newspaper, "The attack could also work as a spark for people living or staying in Germany who are predisposed to such acts." However, German security agents have no "concrete intelligence or evidence" that any attack is in preparation.
READ MORE: Arson at German paper that reprinted Charlie Hebdo cartoons (VIDEO)
"The sectarian tensions in the Middle East are mirrored in our cities in Europe," Magnus Ranstorp, a terrorism specialist at the Swedish National Defense College, told AP. "There is more strident activism in Muslim communities."
The fears of an emerging threat were echoed by Adam Schiff, a member of the US House of Representatives Intelligence Committee, who told AP: "It's tough, though, particularly when we don't have great intelligence in places like Syria, to identify what's happened to Americans who have gone overseas to fight."
"Very opaque and difficult to track. That problem is magnified a hundred times in Europe, where people can travel freely with a passport," he added.
READ MORE: Police chief urges calm over UK terror threat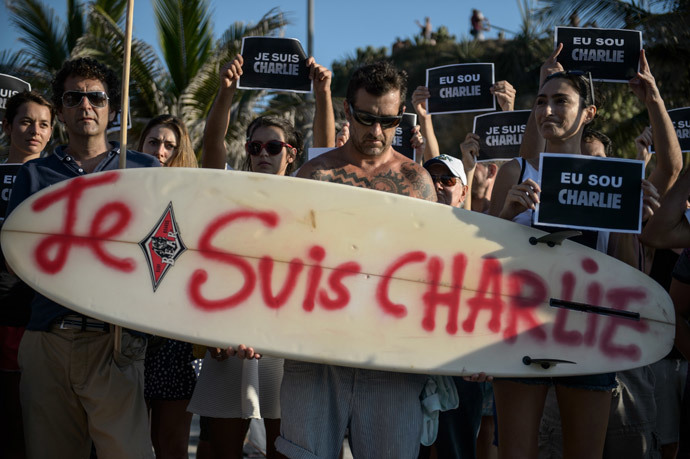 On Tuesday, a controversial mosque in Denmark's Aarhus has requested the police assistance in the grim atmosphere of various threats and the aftermath of the recent tragedy in Paris.
"They don't feel threatened and they don't want to press charges but they have pointed out that people are talking about them in a very, very ugly way and we are following the situation," Commissioner Allan Aarslev told Metroxpress.
In a recent documentary aired on local TV the leadership of the Grimhøj Mosque leadership claimed "We want the Islamic State to come out on top. We want an Islamic state in the world," according to The Local.
READ MORE: 'Act of war': New Charlie Hebdo edition triggers Muslims' anger, threats
Norway's TV2 reported on Friday that Norwegian security officers were investigating a terror threat against two Scandinavian countries, that was previously posted on a French website.
"We are aware of the threat and are now working on trying to clear up whether it is real," Siv Alsén, a spokesperson for the Norwegian Police Security Service (PST) told Norway's TV2.
According to The Local, the Danish Security and Intelligence Service (PET) said it could neither confirm nor deny the reported French threat.
The threat to Denmark and Norway was reportedly posted on a French website after last Wednesday's terror attack at the Paris offices of Charlie Hebdo.
READ MORE: US steps up airport, federal building security after Paris attacks
Following the recent developments in France, Austria, Belgium and Spain also are on "high alert," relying on a general threat level. Transportation hubs, such as airports, seaports and train stations, energy networks and nuclear power plants have now tightened up security.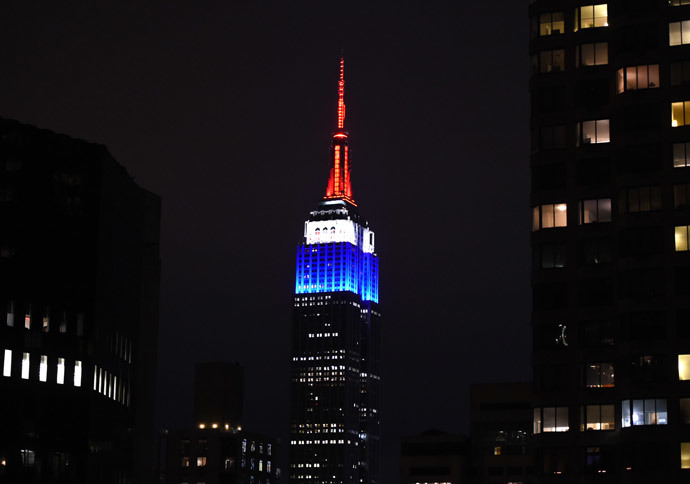 In Spain, the conservative government and the main opposition party, the Spanish Socialist Workers' Party, have laid a new base for anti-terrorism policy at a Tuesday meeting. The new anti-jihadist standards will be ready "within three or four weeks," El Periodico newspaper reports.
The Belgian government is set to consider many possible way to tackle terrorism – such as online and phone eavesdropping, De Morgen newspaper reported on Wednesday. The measure would include wiretapping of social media platforms, such as Facebook, Skype and WhatsApp.
Austria's Interior Minister, Johanna Mikl-Leitner, told the ORF national broadcaster on Monday that a group of experts were working "under pressure" to draft the new security measures, set to be presented at the end of the week.
Last Wednesday, two gunmen attacked Paris headquarters of satirical newspaper Charlie Hebdo, and 12 people (10 journalists and two policemen) were killed. The next day, a terrorist gunned down a policewoman in the French capital. Last Friday, a man took hostages in a kosher store in northeast Paris, killing four people. People around the globe have united in solidarity with the victims of the massacre, tweeting "Je Suis Charlie" and attending vigils.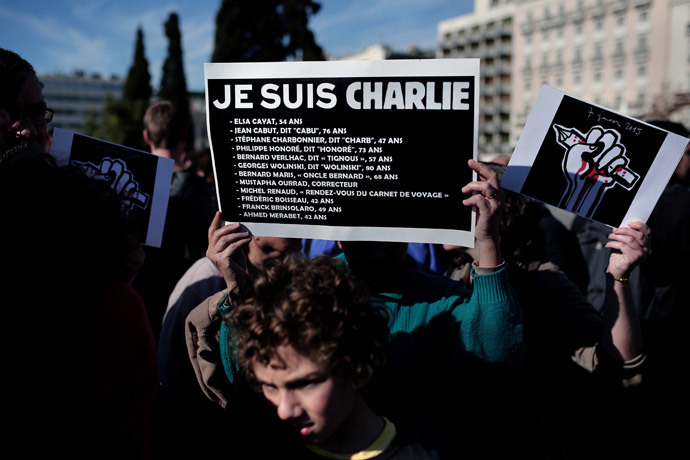 You can share this story on social media: