Divisions remain after Ukraine crisis talks, sides may meet again next week
The foreign ministers of Russia, Germany, France, and Ukraine spent three hours behind closed doors discussing the Ukraine crisis on Monday, and may meet again next week if progress is reached over the next few days in resolving remaining disagreements.
After the meeting in Berlin on Monday, Russian Foreign Minister Sergey Lavrov said the political process to end the Ukraine crisis will only succeed if Kiev treats the self-proclaimed Donetsk and Lugansk Republics as equal partners.
"It was stressed that the political process can be successful only when you start a direct dialogue, in this case between the representatives of the Ukrainian government and the proclaimed DPR and LPR, and they should feel fully involved in the political process as equal partners," Lavrov said.
READ MORE: Kiev may again use force in eastern Ukraine
Following the meeting, the four ministers called on the contact group of Ukraine, Russia, and the Organization for Security and Co-operation in Europe (OSCE) to try to make progress on implementing the Ukraine peace deal agreed in September, including creating the "relevant conditions for an effective ceasefire," the joint statement reads.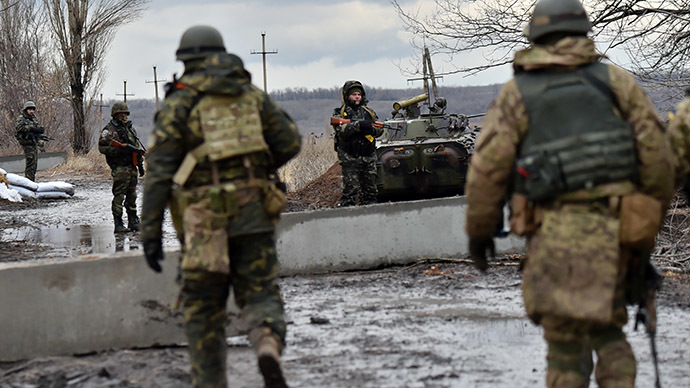 German Foreign Minister Frank-Walter Steinmeier said that while the session was a"very open exchange,"it did not produce enough results for a meeting of the leaders of Russia, Germany, Ukraine, and France this week in Kazakhstan.
Steinmeier said that representatives from foreign ministries would continue work to find common ground. The foreign ministers of the Normandy Quartet might also hold another meeting next week if "progress is achieved in the coming days."
The so-called Normandy Quartet was established in June when Russian, French, German, and Ukrainian leaders met in northern France's Normandy to discuss and find a political solution to the Ukrainian crisis.
You can share this story on social media: