Ukraine to participate in 11 NATO war games in 2015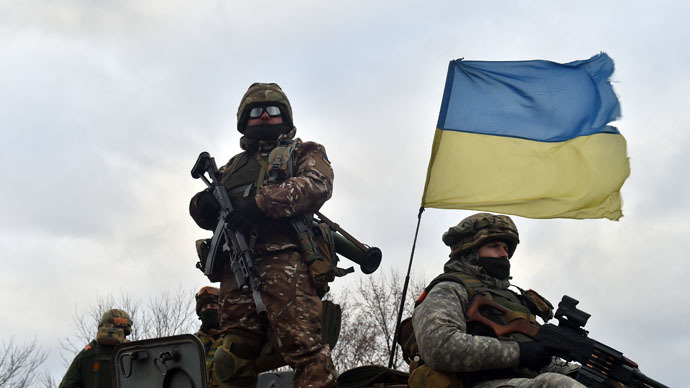 The Ukrainian army will take part in 11 international military drills this year to bolster NATO standards in troops. Despite economic crisis, Kiev will still use 5.2 percent of its 2015 budget on the army.
Ukrainian servicemen will appear at seven military drills in Europe, while four maneuvers will be hosted in Ukraine, the Ukrainian defense minister assistant, Viktoria Kushnir, said on Monday.
"These exercises are going to finalize a stage of combat training to boost NATO standards in our troops," Kushnir said.
The largest drills will be the Ukrainian-US Rapid Trident maneuvers for ground troops and Sea Breeze, a naval exercise in Ukraine. This exercise was held as recently as last September, when NATO dispatched 700 weapons units and 50 vehicles. The US sent 200 servicemen.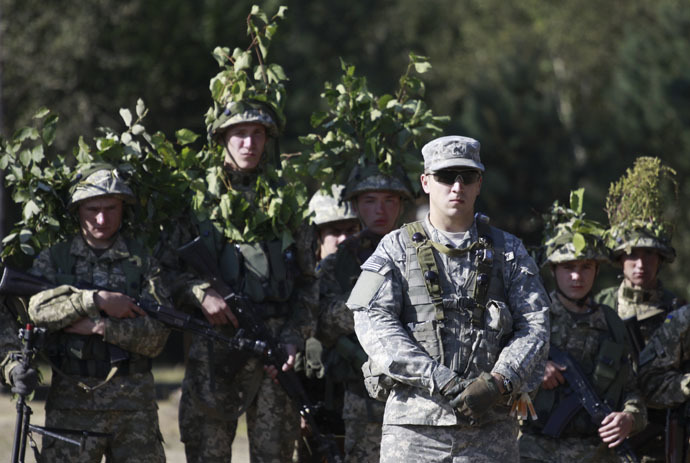 READ MORE: Ukraine hosts military drills led by US and joined by NATO
Naval Trident Juncture exercises will happen outside Ukraine, said Kushnir.
The Ukrainian Navy will also take part in a number of other drills, with American warships in the Black Sea.
The Ukrainian parliament has to give permission for maneuvers in the country. President Petro Poroshenko is expected to submit a draft to the parliament to get formal approval for this.
Since September, there have been a number of reports saying NATO member states had started supplying non-lethal military aid to Kiev.
READ MORE: NATO to give Ukraine 15mn euros, lethal and non-lethal military supplies from members
There have also been unconfirmed reports of lethal aid being supplied to Ukrainian troops conducting operations against anti-Kiev militia in the east of the country.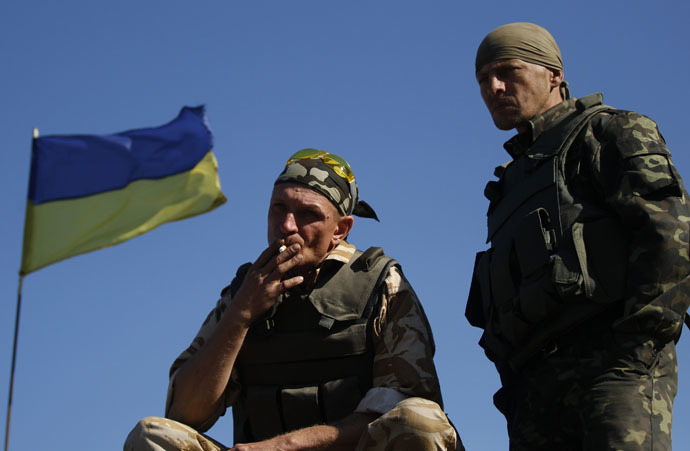 READ MORE: NATO members start supplying weapons to Kiev – Ukrainian Defense Minister
In December 2014, President Petro Poroshenko signed a law cancelling the country's non-bloc status and promised to hold a national referendum on NATO accession in the next 5 to 6 years.
READ MORE: Ukraine ascension to NATO would end Russia-NATO ties – Moscow
The latest news about NATO supplies to Ukraine came last weekend when a cargo ship with 42 containers, loaded with allegedly non-lethal military supplies, docked at the Ukrainian port of Odessa in the Black Sea.
2d shipment of winter gear/42 containers from #Canada to #UkrainianArmy in #Odessa. Tks volunteers #UnitedforUkrainepic.twitter.com/LKOKqwyKP6

— Canada in Ukraine (@CanEmbUkraine) January 10, 2015
Also last December, Canada sent a small contingent of its military police to Ukraine to help the Ukrainian government and security forces protect territorial integrity.
READ MORE: Canada sends military police to Ukraine to boost security
Canada sends military police to Ukraine to boost security http://t.co/t2vHJR4GXb WHY? pic.twitter.com/HIb5fhc3yA

— johnny peterson (@JPexsquaddie) January 11, 2015
You can share this story on social media: