#OpCharlieHebdo: Anonymous declares war on terrorist websites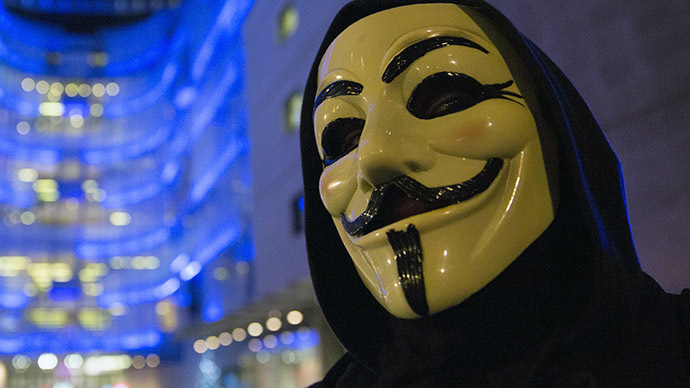 Hacktivist group Anonymous has threatened to avenge the recent terrorist attacks in France by tracking and bringing down jihadist websites. The group's YouTube message directly confronts Al-Qaeda and Islamic State on the Charlie Hebdo massacre.
READ MORE: Al-Qaeda in Yemen claims directing Paris attacks as 'revenge' – reports
"We are declaring war against you, the terrorists," says a figure wearing the symbolic Guy Fawkes mask in a new online clip, released with a statement.
The hashtag #OpCharlieHebdo is visible in the video that dedicates the message to: "Al-Qaeda, the Islamic State and other terrorists."
It says that the hacktivist group will be going after and shutting down all terrorist accounts on social media in a mission to avenge those killed in the Charlie Hebdo attacks.
The video was uploaded to the group's Belgian YouTube account.
Earlier, Anonymous posted a statement on Pastebin, titled: "Message to the enemy of the freedom of speech."
"Freedom of speech has suffered an inhuman assault … Disgusted and also shocked, we cannot fall to our knees. It is our responsibility to react," the statement says.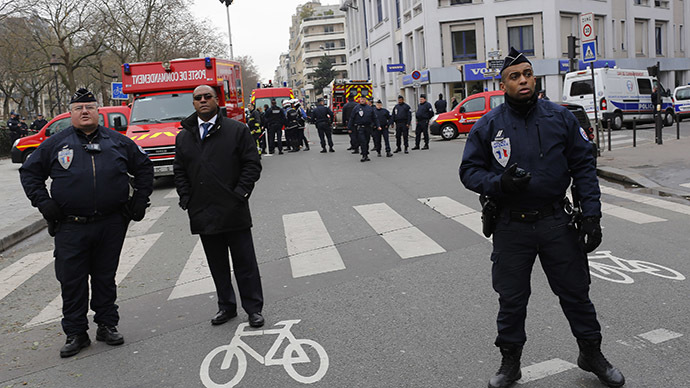 READ MORE: Hacktivist group 'takes down' GCHQ website, claims N. Korean blackout
The group had successfully attacked many websites in the past, including government, military, religious, and commercial pages.
Anonymous' signature move is to overwhelm the servers with traffic by sending out distributed denial-of-service (DDoS) attacks, which knocks out the websites.
On Wednesday, the French satirical magazine Charlie Hebdo was attacked by Kalashnikov-wielding gunmen, who killed 12 people, ten journalists and two police.
READ MORE: 12 dead in shooting at French satirical weekly Charlie Hebdo in Paris (PHOTOS, VIDEOS)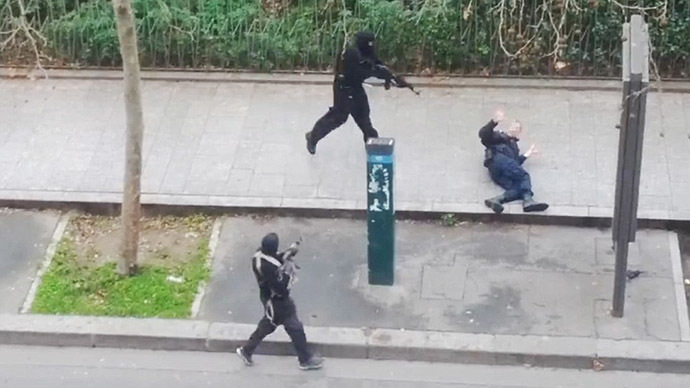 This was followed by a massive manhunt for two suspects, identified as brothers Cherif and Said Kouachi. Cherif Kouachi told a French channel that they carried out the attack on behalf of Al-Qaeda in Yemen.
The police operation ended on Friday when both were killed in a shootout with police in Dammartin-en-Goele printworks north-east of Paris.
As police forces were pursuing the brothers, Kouachi-linked gunman Amedy Coulibaly entered a kosher grocery store in Paris on Friday, killing four and taking 16 more people hostage. Security forces stormed the store, killing the hostage taker.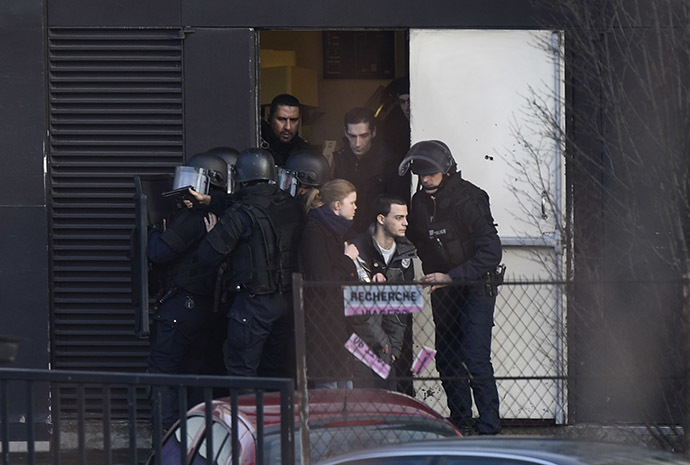 READ MORE: Charlie Hebdo massacre aftermath LIVE UPDATES
Following the terror suspects' death, several media outlets, notably the AP and The Intercept, reported receiving a statement from a source within Al-Qaeda in the Arabian Peninsula (AQAP), commonly referred to as Al-Qaeda in Yemen.
The statement claimed that AQAP leaders directed the terror attacks in France "as a revenge for the honor of Prophet [Muhammad]" and in accordance with late Osama Bin Laden's threats. It directly referred to the Wednesday attack on French satirical magazine Charlie Hebdo, which is known for controversial cartoons mocking religion, including Islam.
However, the statement added France was also targeted for its "role in the war on Islam and oppressed nations," warning that "the crimes of the Western countries, above them America, Britain and France will backfire deep in their home."
You can share this story on social media: