Hacktivist group 'takes down' GCHQ website, claims N. Korean blackout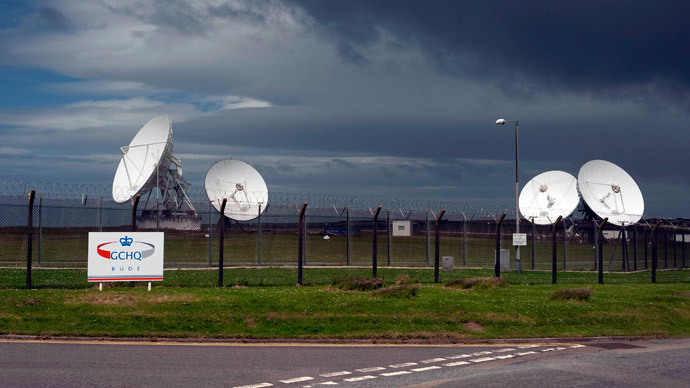 The Anonymous-allied hacktivist group Gator League claimed it took down the website of Britain's GCHQ surveillance agency on Tuesday. Earlier, the same group boasted of shutting down North Korea's internet.
#GCHQ is offline. #GatorLeaguepic.twitter.com/WIqoYYvrZd

— Gator League (@GatorLeague) December 23, 2014
Prior to launching the DDoS attack, Gator League asked its followers on Twitter to help choose the next target for a Christmas attack, presenting two options – the Islamic State or the UK.
While we wrap up your Xmas giveaway, help us pick a target #RT - Islamic State #FAV - UK. #GatorLeague

— Gator League (@GatorLeague) December 23, 2014
Even though it later tweeted "the #IslamicState won," the group targeted Britain's GCHQ site, knocking it down on Tuesday evening with a couple hundred gigabytes of data.
GCHQ's website later appeared to be back online after being unavailable for at least an hour.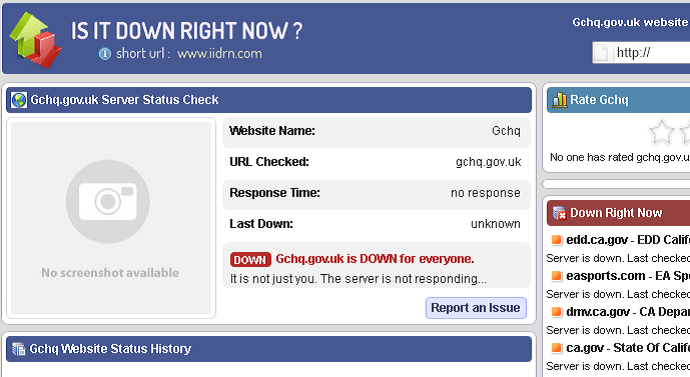 A day earlier, Gator League took responsibility for waging the Monday DDoS attack on North Korea. The attack caused widespread internet outages for 9.5 hours, effectively cutting the country off from the web.
#BREAKING: #Confirmed Hacking Group #GatorLeague took North Korea off the internet cyberspace yesterday.

— AKilluminati (@An0nKn0wledge) December 23, 2014
READ MORE: Eye for eye? N. Korea internet restored after 9.5hr blackout
Reports said that initial attempts to take down North Korea's internet started last week. This coincided with US President Barack Obama's Friday promise to "respond proportionally" to the Sony Pictures hack. The US government has directly blamed Pyongyang for the attack.
However, some media reports have cited security experts as stating that North Korea most likely lost access to the internet due to hacker pranksters, rather than US government action.
You can share this story on social media: