French doctors harden stance during ongoing 'guerilla' strike (PHOTOS)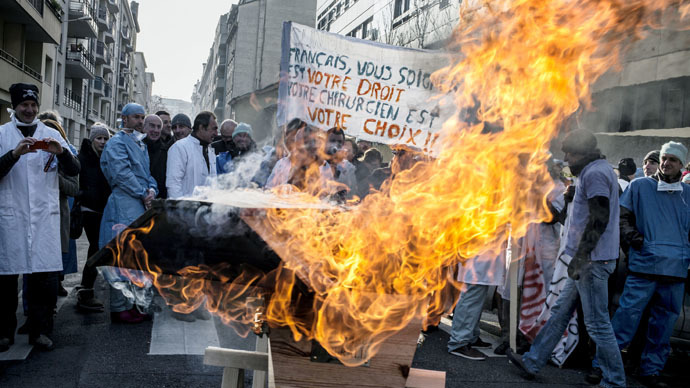 As a two-week-long administrative strike intensifies in France, GPs have pledged to close down their offices and clog up healthcare bureaucracy unless the government abandons a new health reform bill that would introduce a third party payment system.
In addition to temporary office closures, GPs are threatening to refuse to accept "cartes vitales," part of an electronic nationwide health insurance system used to process the reimbursement of consultation costs. Instead, they will make patients fill out forms by hand, in a move meant to choke up the system and pressure the government into action, but may also leave patients waiting for up to two months to get paid.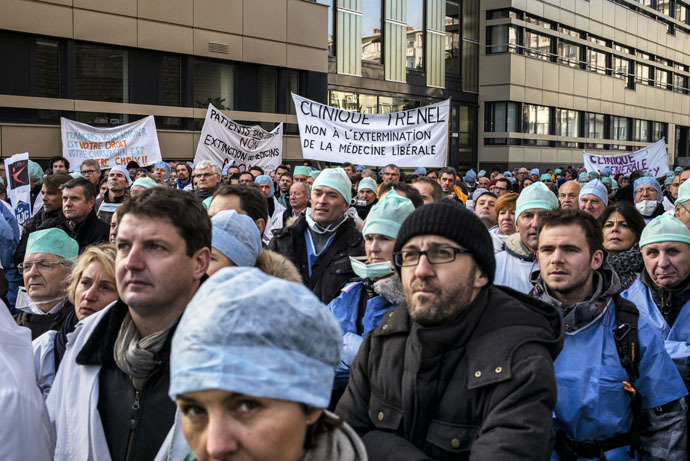 "We are entering a guerrilla stage of this movement that will last until the government stands down," warned John Paul Ortiz, president of CSMF, a large doctors union on Monday.
The proposed reform doctors are agitating against seeks to streamline the healthcare payment system by eliminating direct patient-to-doctor financial transactions. If implemented, doctors are to be reimbursed by insurance companies. Speaking to The Local Ortiz decried the change as "unacceptable," saying it deprives both doctors and patients of their independence and that it mandates an unhealthy reliance on insurance companies.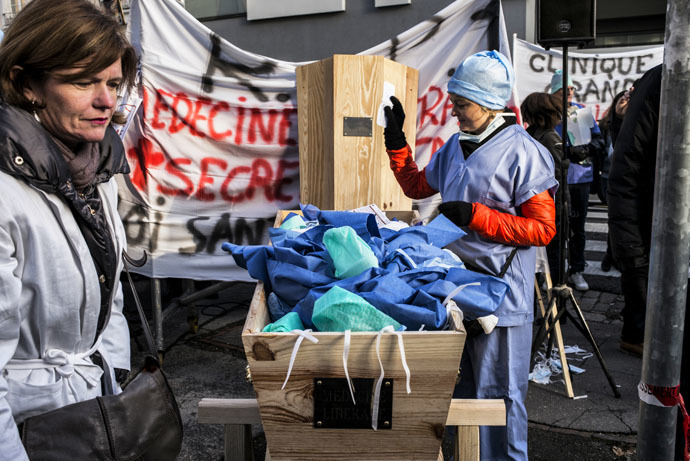 French President Francois Hollande defended the bill on Monday, saying that it will "simplify the system, make it much more effective".
Doctors, however, are worried that if implemented the change would mean that they would have to wait months or more to receive payments. A GP from northern France, Bertrand Legrand told BFM TV of a case in which a doctor had to wait 980 days before receiving payment.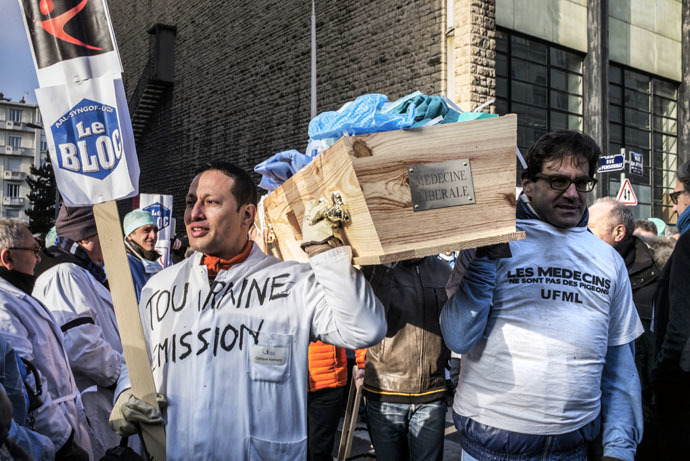 Oritz's union has suggested a compromise to ensure accountability and promptness from all players: patients will pay doctors upfront using a debit or credit, but the money won't be charged from their accounts until they are reimbursed by the insurance company.
According to an opinion poll conducted Sunday, 58 percent of the French support the strike.
However, not everyone is so enthusiastic. The general secretary of one France's largest Union confederations, Laurent Berger, has said he does not understand the doctors behavior on Monday to Europe 1.
You can share this story on social media: